Message from the President
Posted: August 6, 2023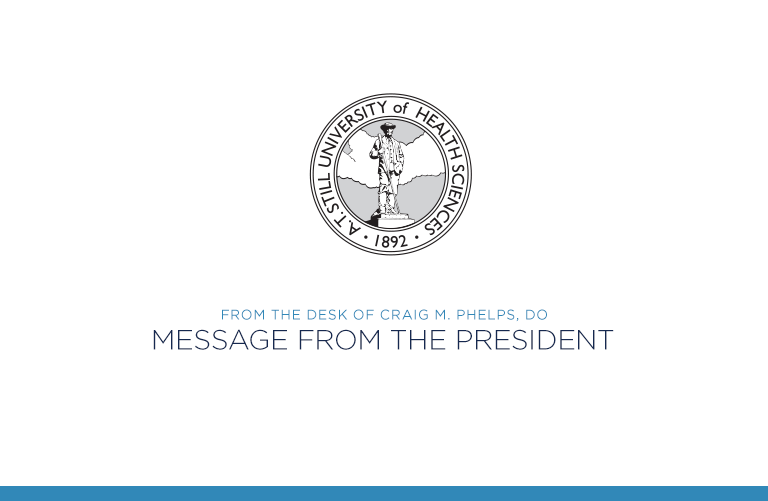 ATSU faculty, staff, and students,
As you are aware, Kirksville and other areas of northeast Missouri had torrential rains on Friday night leading to flash flooding in many locations of the city, including parts of the ATSU Kirksville campus.
We apologize for any inconvenience and disruption this storm may have caused.
Thank you to ATSU's facilities and environmental services teams led by Kathy McLean, director of facilities & plant operations. They have been working around the clock to restore areas affected by flooding.
When you arrive on campus Monday, August 7, 2023, please note several parts of the campus may still be under restoration. In order for work to continue safely, please follow signs and avoid restricted areas.
If you have any questions regarding the Kirksville campus, please call Kathy McLean at 660.626.2297.
If you have any further questions, please contact Tony Magliano, senior director of facilities & campus safety (tonymagliano@atsu.edu or P: 480.219.6179).
Our hearts go out to all affected by the recent severe weather. Thank you ATSU community members for all you do for those in need.
Yours in service,
Craig M. Phelps, DO
President
A.T. Still University of Health Sciences