Leadership luncheon networks to community leaders
Posted: May 23, 2018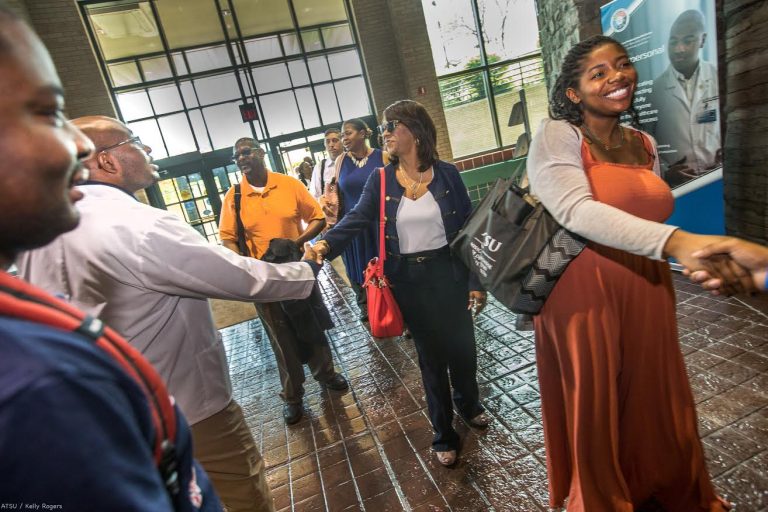 Twelve St. Louis community leaders visited the Kirksville, Missouri, campus for a leadership luncheon on May 16.
The event provided community leaders with the opportunity to experience campus the way a prospective student in their community would when visiting. The day included campus tours and information on programs offered, history of the University, and campus culture. In addition to the leaders, A.T. Still University (ATSU) deans, faculty, staff, students, and trustees, as well as Susan Thomas, PhD, president, Truman State University, were in attendance. The goal of the event was to build relationships with communities and provide information about ATSU.
A similar luncheon was held last year in St. Louis, introducing ATSU and its Missouri School of Dentistry & Oral Health to community leaders. There are plans to hold leadership luncheons in St. Louis annually.
"These activities are important for building trust but are only the beginning of the relationship development process," says Clinton J. Normore, MBA, associate vice president, diversity & inclusion.  "As a result of this outreach, we are formalizing action items to further collaborate with the community."