In memoriam
Posted: May 13, 2014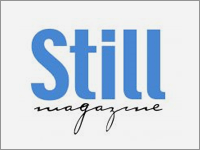 Edward L. Andrews, DO, '58, Solon, Ohio, died Feb. 1, 2014, at age 80. Dr. Andrews was born in Cleveland, Ohio, on Feb. 20, 1933, to Leo and Emelia and was the eldest of two children. Dr. Andrews attended John Carroll University and graduated from KCOM in 1958. Dr. Andrews returned to Cleveland to become one of the first interns at Brentwood Hospital. He completed his orthopaedic residency at St. Vincent Charity Hospital and served as chief of orthopedics at Brentwood Hospital, now Cleveland Clinic South Pointe Hospital. Dr. Andrews was assistant professor of osteopathic medicine at Ohio University.
Marilyn J. Arvidson, DO, '63, Clinton, Iowa, died May 22, 2013, at age 76.
John C. Auseon, DO, '67, Columbus, Ohio, died Oct. 1, 2013. Dr. Auseon was born March 19, 1942, in Hillsdale, Mich., to Charles and Nadyne. As a child, he accompanied his father, a physician, on house calls in rural Michigan. They were often joined by a family dog. The medical profession and canine companionship were integral parts of his life.
Dr. Auseon was 4 when he began to play golf, a sport that would bring him joy throughout his life. He won several club championships as a teenager and numerous college championships. Named to the NAIA All-American Golf Team in 1962, he was the only Hillsdale College student to reach All-American status in golf. In recognition of his achievements, he was inducted into the Hillsdale College Athletic Hall of Fame in 2003.
During 1963-1967, he attended KCOM where he met Jeanie Coy. The two were married in 1967.
A Vietnam veteran, Dr. Auseon served his country and was stationed in Long Binh, Vietnam, where he served the 62nd Engineer Battalion as battalion surgeon, earning the Bronze Star, among other commendations.
Dr. Auseon's medical career in the Columbus area spanned 40 years. He spent his residency at Doctors Hospitals, followed by a cardiology fellowship at the Ohio State University Hospital. In 1976, he was instrumental in establishing Doctors Hospitals' first cardiac catherization lab and went on to cofound the cardiology practice, Central Ohio Cardiovascular Consultants. Over the years, he taught as an adjunct professor at Ohio University School of Osteopathic Medicine and was president of staff at Doctors Hospitals. For several years he served on the board of the Osteopathic Heritage Foundations and on the board of trustees for the OhioHealth healthcare system.
Leonard A. Bellenson, DO, '57, Simi Valley, Calif., died May 25, 2010, at age 80. He was born March 18, 1930, in New York City. He grew up on Staten Island where he met his wife, Ann (Davis) Bellenson. They married in June 1953. He went to Curtis High School and Wagner Memorial Lutheran College on Staten Island and to medical school at KCOM. He also was a Naval Reservist for four years. His first scientific job was working for General Foods where he invented instant Jello.
Dr. Bellenson came to Simi Valley in 1959 where he and his medical practice partner were the second doctors in Simi. He practiced family medicine until 2005. Dr. Bellenson spent years driving over the Santa Susana Pass, going on his hospital rounds to West Park Hospital and often made house calls. He made house calls up to his retirement in 2005. He helped found Doctors Hospital and was also an attending physician at Simi Valley Adventist Hospital.
Edwin A. Berger, DO, '66, Tulsa, Okla., died Oct. 1, 2013, at age 74. He was born in Nappanee, Ind., on a dairy and grain farm. He graduated from Nappanee High School, earned a BA from North Central College (Naperville, Ill.), and graduated from KCOM. After a rotating internship at Oklahoma Osteopathic Hospital in Tulsa, Dr. Berger was drafted and became a U.S. Army Aviation Medical officer, serving 13 months in Vietnam where he was awarded a Bronze Star. Returning from military service in 1969, Dr. Berger began his 41-year career as a family practice physician in Tulsa, retiring in 2010.
Actively involved in the Tulsa osteopathic community, Dr. Berger served on many hospital committees, on the board of trustees, and in 1989, became chief of staff at what had become Tulsa Regional Medical Center. He received the Doctor of the Year Award (1997) from the Oklahoma Osteopathic Association. Community activities included serving on the board of the Tulsa Chamber of Commerce Professional Council and the Business Health Coalition. Dr. Berger and wife Linda were active volunteers with the Tulsa Global Alliance, escorting and hosting international visitors to Tulsa.
Over the years, Dr. Berger enjoyed earning a pilot's license, playing golf, raising Black Angus cattle, boating and fishing on Lake Tenkiller, and supporting local arts and sports events.
Anthony E. Bock, DO, '53, Medford, Ore., died Jan. 21, 2014, at age 94. He was born April 1, 1919, in Toledo, Ohio, to Antoni and Wladyslawa "Charlotte" Boczkowski. On July 19, 1952, he married Mintie J. Bock. They were married 51 years. Dr. Bock was 1st Lieutenant of the U.S. Army WWII (Co. K, 415th Infantry), receiving a Bronze Star for heroism, American Service, European African Middle Eastern Service Medal, and WWII Victory medal. After his service, he attended and graduated with honors at the University of Toledo Ohio. He went on to KCOM where he earned his DO and was in practice for 40 years.
He was past president of the Oregon Osteopathic Association, served as chief of staff at Crater Osteopathic Hospital, was a 4th-degree member of the Knights of Columbus, past member of Lions and Kiwanis Clubs, and past board member of St. Joseph's Historical Catholic Church. He enjoyed golf, hunting, fishing, and woodworking.
Carl K. Brandeberry, DO, '53, Ashtabula, Ohio, died Oct. 6, 2013, at age 85. He was born Jan. 16, 1928, in Boomdale, Ohio, to Clyde and Hildred Brandebery. He was a graduate of Bloomdale High School, completed his undergraduate studies at Bowling Green University, and received his DO from KCOM. He completed his internship at Green Cross Hospital in Warren, Ohio. He was a founder of Warren General Hospital in Warren and served his community as a family practitioner for more than 50 years.
Dr. Brandeberry was a charter member of the Rock Creek Rotary Club and was a Rotarian for more than 50 years. He received several awards for his Rotarian service, including the Paul Harris Fellow award. For more than 25 years, Dr. Brandeberry served as physician for the Grand Valley Mustang Football team and was an initial inductee to the Grand Valley Athletic Hall of Fame. He was named 1985 Grand Valley Citizen of the Year, sat on the board of directors for the Country Neighbor Program, and was a member of the Grand Valley Chamber of Commerce. Dr. Brandeberry was also a member of the Rock Creek United Methodist Church where he taught Bible classes for many years.
Dr. Brandeberry's special interests were reading, bowling, fishing, gardening, classical music, and the Cleveland Browns, Indians, and Cavaliers.
Samuel J. Carine, DO, '67, Upper Arlington, Ohio, died Aug. 11, 2012, at age 79. A life-long music lover, Dr. Carine loved dancing and could often be found at the 94th Aero Squadron. He also was an avid fisherman and golfer. A Korean War veteran, his love of people led him to a career in medicine for over 30 years. A family practitioner who specialized in sports medicine, Dr. Carine was Groveport High School's team physician for most of his career.
Renae S. Carter, DO, '96, Corunna, Mich., died Oct. 21, 2013, at age 50. Dr. Carter was born May 21, 1963, in Grayling, Mich., to Raymond and Grace Carter. She graduated from Houghton Lake High School, Michigan State University, and KCOM. Dr. Carter worked for Health Delivery Inc. in both Owosso and Imlay City. Her biggest love was working with migrant workers. She enjoyed travelling, touring Europe in high school with Blue Lakes Fine Arts camp. She also toured the United States and Canada with family and friends. She returned from a cruise to Alaska in September 2013 and was an excellent photographer and particularly loved photographing lighthouses and covered bridges.
James W. Caton, DO, '53, Zanesville, Ohio, died Jan. 30, 2014, at age 87. Dr. Caton was born in Roseville, Ohio, on Feb. 23, 1926, to the late Wayne and Doris Brown Caton. After graduating from Roseville High School in 1944, he left for pilot training and became a B-24 liberator pilot in the U.S. Army Air Corp where he served during WWII in Europe. When the war was over, he began his journey to fulfill his dream of becoming a physician. He attended Amherst College in Amherst, Mass.; Muskingum College in New Concord, Ohio; and KCOM. Medicine was his passion, and he practiced for 50 years, specializing in family and aerospace medicine.
He belonged to the American Medical Association, Ohio Osteopathic Association, Corinthian Lodge #111 F.&A.M. of McConnelsville, Valley of Cambridge, Syrian Shrine, VFW Post 1058, Zanesville Country Club, Trinity United Methodist Church in McConnelsville, Amrou Grotto of Zanesville, and American Legion Post 24 of McConnelsville.
Michael G. Dempsey, DO, '77, New York City, N.Y., died Oct. 28, 2013, at age 62. Dr. Dempsey was the husband of P.J. (Haduch) Dempsey. He was born in the Bronx, N.Y., on Jan. 6, 1951, to the late Daniel and Elizabeth (Mullane) Dempsey.
Dr. Dempsey graduated from St. Raymond's Catholic High in the Bronx. He received his BS from Iona College in the Bronx. He graduated in 1977 from KCOM and did his residency in physical medicine and rehabilitation at St. Vincent's Hospital in Manhattan where he became an attending physician. He also maintained a private practice, Manhattan Rehabilitation Services, in Greenwich Village, N.Y., for 29 years. Most recently, Dr. Dempsey worked for Coordinated Health in the Brodheadsville, East Stroudsburg, and Allentown and Easton campuses.
Student athletes at Elmhurst College found a skilled, professional trainer who helped them reach their full athletic potential in Matthew J. Passalaqua, MS, '09, Addison, Ill. They also found a friend and confidante. Passalaqua learned in December 2013 that he had leukemia. He died Jan. 11, 2014, at age 31.
Passalaqua was employed for seven years at the college where he trained athletes in every sport, but worked most closely with members of the volleyball, men's soccer, and women's basketball and softball teams.
Before joining the training staff at the college, he worked in a range of sports levels from middle school summer camps to the Chicago Rush Arena Football team, where he was an assistant trainer. He received a bachelor's degree in kinesiology with an emphasis in athletic training from Northern Illinois University in 2005 and earned a master's degree in human movement from ASHS in 2009.
Edward P. Herrmann, DO, '53, Kirksville, Mo., died Jan. 9, 2014. He was born in Cherokee, Iowa, on July 12, 1929, the first of three sons to Edward G. Herrmann and Laura J. Dewar. Dr. Hermann's father was a herdsman and his mother was one of the first female doctors in Iowa. During his early years, the family moved around northern Iowa. By age 10, the youngster was spending his summers doing farm work. By 16, the family had settled in Fort Madison where he finished high school and earned his pilot's license. He attended college on a track scholarship and met his future wife, Dolores, in 1948 at Parsons College in Iowa. They married in June 1950.
While studying at KCOM, he worked as an usher in the movie theater and at the printing press for the local newspaper. After graduating in 1953, he was recruited to become the doctor at Crawfordsville, Iowa. While there, he also served on the local school board and initiated several legal cases to bring equal recognition to osteopathic doctors. In 1963, Dr. Herrmann moved the family back to Kirksville where he returned to KCOM to study surgery. He later established and was the head of the orthopaedic surgery department at Kirksville Osteopathic Hospital. He taught at KCOM, was in charge of the ER at KOH, established the sports medicine programs for the local college and high school, and was instrumental in establishing the statewide emergency medical program for Missouri.
After retiring in 1990, Dr. Herrmann pursued his interests in photography and golf, taught adult Sunday school classes at church, and he and Dolores travelled. An avid reader throughout his life, he also enrolled in college to study writing, and eventually published a novel and a collection of short stories.
Heidi B. Hornbeek, DO, '06, Glendale, Ariz., died Dec. 22, 2013, at age 36. She was the daughter of David and Kathryn Hornbeek. She graduated from Ironwood High School in 1995. She attended University of Arizona, where she was a highly decorated gymnast and member of the hall of fame. She attended medical school at KCOM. Dr. Hornbeek practiced medicine in the Arizona area.
Fred Hoschander, DO, '60, Jamaica, N.Y., died May 15, 2012.
Howard M. Field Jr., DO, '48, Bay Village, Ohio, died Nov. 12, 2013, at age 91. Memorial contributions may be made to A.T. Still University of Health Sciences, Kirksville College of Osteopathic Medicine, 800 W. Jefferson St., Kirksville, MO 63501.
Robert L. Hamilton, DO, '52, Mabank, Texas, died Sept. 21, 2013. Dr. Hamilton was born in Utica, Ohio, on Oct. 17, 1924. After high school, he graduated from KCOM. After serving in the U.S. Navy during World War II, he married Loretta in 1947 and completed his medical schooling. In 1953, the couple moved to the Mabank area, where he began his medical practice. For two decades, he was the team physician for the Mabank Panther football team. He also served as scout master in Mabank, Eustace, and Kemp. He was an avid golfer and a charter member of The Cedar Creek Country Club. He also was passionate about hunting.
Soon after his arrival to Mabank, he became a member of the Masonic Lodge and has been honored as a 50-year member of Roddy Lodge 734. He was a Mabank Chapter member RAM 435, Past High Mabank 435, Past TIM of Mabank Council 355, and 32 Degree Scottish Rite.
Billy G. Henderson, DO, '62, Pawnee, Okla., died June 17, 2013, at age 81. Dr. Henderson was born Aug. 13, 1931, in Bedford, Ind., to Claude B. Henderson and Leona (Easton) Henderson. He received his DO from KCOM and held licenses in Michigan, Missouri, Tennessee, and Oklahoma, and served in the U.S. Army Medical Corp from 1954-56, during the Korean Conflict. He married Sharon Henderson on June 11, 1971, in Ithaca, Mich., and they moved to Pawnee in 1981 where he established his practice.
He was affiliated with the Masons and Shriners, Oklahoma Osteopathic Association, American Quarter Horse Association, and Michigan Sheriff Posse. He enjoyed fishing, flying, quarter horse racing, raising dogs, and collecting vintage cars.
Wayne P. Johnson, DO, '62, The Villages, Fla., died Feb. 3, 2013.
Gerald D. Keyte, DO, '60, Portage, Mich., died Sept. 29, 2013, at age 81. He served in the U.S. Army during the Korean War, boosting morale by playing his saxophone in the military band.
James C. Mace, DO, MD, '55, Tujunga, Calif., died Aug. 6, 2010.
Timothy M. Meehan, DO, '90, Kirksville, Mo., died Feb. 5, 2014, at age 49. He was born April 20, 1964, in St. Louis, Mo., to Ralph and Judith "Judi" (Weil) Meehan. He was a 1982 graduate of Northwest High School in House Springs, Mo., and graduated from KCOM in 1990. He was an active member of The Crossing church in Kirksville, a Life Group leader, and loved serving at Camp Barnabas each year.
George E. Midla, DO, '57, South Bend, Ind., died Sept. 8, 2013, at age 83. As a physician, Dr. Midla served the community for 40 years at Scottsdale South Family Clinic, South Bend, retiring in 1996. He was born Oct. 26, 1929, in Marianna, Pa., to the late Mike and Mary (Humenik) Midla. On Sept. 18, 1952, in Marianna, Pa., he married Joanne D. (Rankin) Midla. In 1957 they moved to South Bend from Kirksville.
Dr. Midla was a member of the Indiana Medical Association, Knights of Columbus, chair of the Building Committee for Michiana Community Hospital, ATO Medical Fraternity, lifetime member of American Osteopathic Association, Atlas Club Medical Fraternity, and Army National Guard, which was activated to duty during the Korean War.
Dr. Midla enjoyed reading and reciting poetry, gardening, fishing, golf, tennis, sports in general, and the outdoors. Dr. Midla also was an avid traveler.
Dr. Midla's two sons also attended KCOM—Gary S. Midla, DO, '80, and Todd E. Midla, DO, '87.
Leonard G. Nepper, DO, '91, Lawton, Okla., died Jan. 23, 2014. He was born Feb. 6, 1951, in Amarillo, Texas, to Leonard Hugo and Phyllis "Jackie" Nepper. He married Lenora Burgin on Jan. 4, 1974, in Groom, Texas. He graduated from Amarillo High School in 1969, WTSU in 1976, and KCOM in 1991. He practiced anesthesiology in Liberal, Kan., and Brownwood, Texas. He liked radio-controlled sailboats and saltwater aquariums.
Jeffrey J. Patterson, DO, '72, Madison, Wis., died Jan. 24, 2014. He was born June 13, 1946, in Iowa. He was passionate about slowing climate change, abolishing nuclear weapons and power, and promoting world peace.
Dr. Patterson was a true family doctor. He was professor emeritus at the University of Wisconsin, Department of Family Medicine. His affiliation with UW began in 1973 as a family practice resident and continued as faculty member and professor.
He was dedicated to Physicians for Social Responsibility and was a founding member of PSR Wisconsin. He served on the board of trustees of the national PSR organization for decades, including serving as president for two terms. He traveled extensively, lecturing on the effects of radiation on humans—including to the former USSR after the Chernobyl disaster and Japan after the Fukushima disaster—in addition to other countries around the world.
In conjunction with his work at UW and PSR, Dr. Patterson annually taught a class, Physician Activism, for medical students. He wanted young doctors to know how influential they could be in the world.
Dr. Patterson also was the president of the board at Hackett Hemwall Foundation for more than 20 years. He and his partner, Mary Doherty, worked together with HHF volunteers to provide medical care in underdeveloped countries. HHF teaches the skill of prolotherapy—a therapy in which Dr. Patterson was world-renowned.
Dr. Patterson's father was H.M. Patterson, DO, '37 (deceased), and his brother is Michael M. Patterson, PhD, former KCOM faculty member.
Hartley Polasky, DO, '56, Dallas, Texas, died April 7, 2013.
John M. Rathgeb Jr., DO, '61, Royal Palm Beach, Fla., died Jan. 1, 2014. He was born May 4, 1935, in McKeesport, Pa., to John and Aileen Rathgeb. He attended Grove City College and KCOM. In his second year of medical school, he went on a blind date with his future bride of 51 years, Sue Slowensky. They married July 7, 1962, and moved to Ypsilanti, Mich., where he completed his residency and practiced for 14 years. The family moved to Lake Worth Florida where Dr. Rathgeb served until his retirement from private practice in 1998.
Joseph C. Roby, DO, '61, Owensboro, Ky., died Dec. 19, 2013, at age 82. He was born March 25, 1931, in Rome to the late Hobert and Bernadette Speaks Roby. He graduated from St. Williams High School in Knottsville, from Brescia University in Owensboro, and from KCOM. Dr. Roby interned at Davenport Osteopathic Hospital. He was a member of Our Lady of Lourdes Catholic Church in Owensboro. Dr. Roby loved music, animals (especially dogs and exotic birds), and spending time with his family.
Robert D. Rollins, DO, '63, Louisville, Ohio, died Dec. 20, 2013. He was born Sept. 4, 1938, in Kirksville to the late Bill and Sara Rollins. A devoted family man and family physician of many interests and talents, his love of music and horses introduced him to his many friends.
Robert E. Roper, DO, '58, Laguna Beach, Calif., died Dec. 25, 2013. He was born in Kewanee, Ill., on Oct. 1, 1933, to Dr. Robert W. Roper and Florine E. Roper. He attended Illinois Wesleyan University as a high school senior, joined the Sigma Chi Fraternity, and graduated one year early with a premedical BS in 1954. He graduated from KCOM and interned at Pacific Hospital of Long Beach in 1958. He joined the practice of Dr. Vincent P. Carroll in general and surgical medicine in 1959 in Laguna Beach.
He married Janet C. Tysdale on Dec. 10, 1960. Dr. Roper served the Laguna Beach community from 1959-98 when he retired from daily practice. He practiced private primary care medicine from 1998 until his death.
Dr. Roper served as president of the medical staff from 1972-73 at South Coast Hospital, also serving on all of the medical staff committees, including as the first chair of the Family Practice Department and as Medical Executive Committee chair. He was a member of Rotary for more than 30 years. He was on staff at South Coast Community Hospital, now Mission Hospital, and Santa Ana Community Hospital, now Western Medical Center. He also consulted with patients at Hoag Hospital.
Kimberly J. Doede Schleef, DO, '01, Oregon City, Ore., died Jan. 10, 2014, at age 44. She was born May 11, 1969, in Hinsdale, Ill., and moved to La Jolla at age 12. She graduated from The Bishop's School in La Jolla and received her bachelor's degree at the University of California, Berkeley. During this time, she immunized 6,000 indigenous Guarani people in Paraguay, spent a summer building latrines in Uruguay, worked as a doula assisting in the birth of babies, and helped migrant farm workers in Southern Oregon receive medical care.
Dr. Schleef loved to travel (eventually visiting over 40 countries), and after graduating from CAL, took an eight-month, solo-backpacking trip throughout Southeast Asia. She received her DO at KCOM and completed her internship and residency at Downey Regional Medical Center in Downey, Calif. She then moved to Portland, Ore., where she had a thriving practice as both a family practice physician and healer. Dr. Schleef met her husband, Dave, at the Burning Man Festival in 1998 and married in 2001.
Charles B. "Charlie" Schuetz, DO, '75, Edmonds, Wash., died Dec. 28, 2013. He was born April 16, 1950, in Kirksville to Dr. Hugh A. and Elizabeth. A KCOM graduate, he established a practice in Washington State in 1976. Returning to Kirksville for a residency in osteopathic manipulative medicine in 1983, he was the first to ever complete this program. In 1984, he opened his practice in the Seattle then Edmonds area.
An active participant in the community, he was a member of The Scottish Rite of Freemasonry to the 32 at the Edmonds Lodge No. 165 and a Shriner. He was often at the Nile Shrine Golf Center where he was a member of the Nile Men's Golf Club.
Thomas J. Siehl, DO, '52, Lebanon, Ohio, died Dec. 11, 2013, at age 89. He was born Feb. 14, 1924, in Cincinnati, Ohio. He was the fifth of seven sons born to Dr. Walter H. Siehl and Flora L. Sontag Siehl. After graduating from Western Hills High School in 1942, he enlisted in the U.S. Army Air Corps in November 1942 as an aviation cadet. He received his commission and wings in June 1944 .He served as a pilot in the 4th Fighter Group of the Eighth Air Force flying the P 51 Mustang. He was proud of his service as a fighter pilot stationed in England during World War II.
Dr. Siehl returned from Europe in May 1946 and met his wife, Carlene M. Koger, on a blind date. He proposed on their third date. They married Oct. 11, 1946, and moved to Kirksville, where Dr. Siehl attended Northeast Missouri State Teachers College and KCOM. After graduation in 1952, Dr. Siehl moved to Dayton, Ohio, where he did his internship at Grandview Osteopathic Hospital. He practiced family medicine in the Dayton/Englewood area from 1953-85. After retiring, Dr. Siehl and his wife spent time traveling to Florida and visiting their children and grandchildren.
Dr. Siehl had a KCOM family legacy, with relatives including Walter H. Siehl, DO, '15 (deceased); David G. Siehl, DO, '43; Donald C. Sielh, DO, '43 (deceased); Paul W. Siehl, DO, '44 (deceased); and Richard F. Siehl, DO, '52 (deceased).
Memorial contributions may be made to A.T. Still University of Health Sciences, Kirksville College of Osteopathic Medicine, 800 W. Jefferson St., Kirksville, MO, 63501, Attn: Development Office, specified for the Dr. Thomas J. Siehl Memorial Fund.
Kenneth E. Speak, DO, '54, Kerens, Texas, died Dec. 23, 2013, at age 87. He was born April 14, 1926, in Keokuk, Iowa, to parents Orvil O. and Hazel B. (Berry) Speak. He graduated from Keokuk Senior High School in 1944, where he was a member of The National Honor Society and The National Athletic Honor Society; he also received the Bausch and Lombe Science Award. After graduation, he joined the U.S. Army, where he served in the Air Corps. After leaving the military, he attended college in Iowa and graduated from KCOM. He married Dorothy Jean on Feb. 6, 1956. He practiced medicine at the old hospital in Athens, then opened a private practice in Frankston. He also worked in Mabank, Seven Points, Dallas (Pleasant Grove), Kerens, in California, a short time in Alaska, as well as for the Texas Department of Criminal Justice in Tennessee Colony and MHMR in Mexia.
Dr. Speak was one of the few doctors that made house calls for his patients and has delivered countless babies during his career, including his own granddaughter at home. He served as a deacon in his church and donated his medical services in Haiti on a missionary trip.
Keith D. Swan, DO, '42, Vandalia, Mo., died Nov. 16, 2013, at age 96. He was born March 31, 1917, in Williamston, Mich., to Roy and Blanche (Barritt) Swan. He married Norma F. Powell on Sept. 25, 1945, in Mexico.
He was a lifetime member of the American Osteopathy Association, a member of the First Baptist Church in Vandalia, previously belonged to the Lions Club, and was active in the county fairs. He enjoyed woodworking, raising cattle, and riding his Tennessee Walkers.
Plato E. Varidin, DO, FACOFP, '54, Seminole, Fla., died Sept. 17, 2013, at age 84. Born in Dayton, Ohio, he moved to Florida with his family in 1970. Dr. Varidin was a board certified family physician and a diplomat of the American Osteopathic Board of Family Physicians. Dr. Varidin had a KCOM legacy, with relatives including son, Mark Varidin, DO, '84 (deceased), and grandson Anthony C. DeLucia, DO, '08.
Elizabeth A. Verber, AuD, '07, Mountain View, Calif., died Oct. 9, 2011.