Higher Learning Commission approves newest ATSU campus, college in Santa Maria, California
Posted: January 31, 2022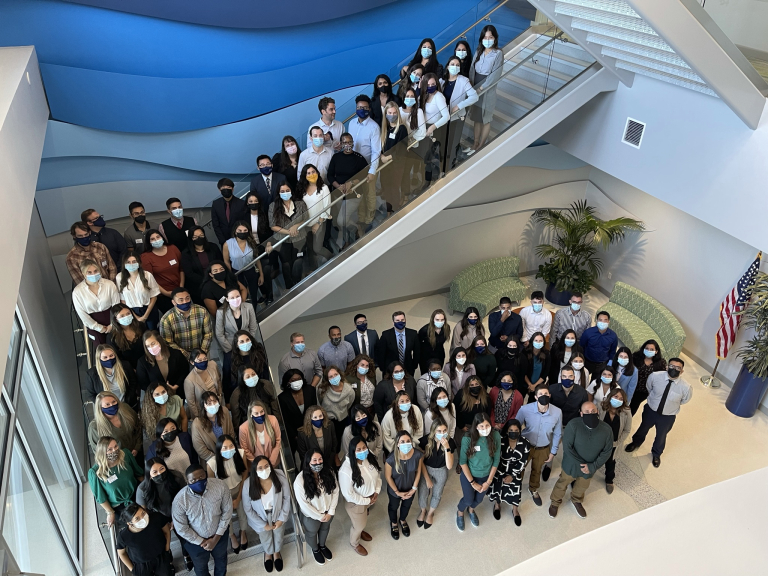 A.T. Still University (ATSU) announces effective Jan. 10, 2022, the Institutional Actions Council of the Higher Learning Commission (HLC) formally approved the University's request for a third campus, ATSU's College for Healthy Communities (ATSU-CHC) in Santa Maria, California.
On Sept. 27, 2021, ATSU welcomed the first cohort of students to its Central Coast Physician Assistant (CCPA) program in Santa Maria, California. With approval of this third campus, CCPA has become the founding program of ATSU's seventh and newest College.
"This is the next step in a strategic plan reflecting the national appeal of ATSU's programs and influence," said O.T. Wendel, PhD, senior vice president for university planning/strategic initiatives and interim ATSU-CHC dean. "The success of the third campus application is due to a talented team of faculty and staff. Everyone contributed and the application was viewed very positively by the Higher Learning Commission."
"College for Healthy Communities aligns closely with the mission of the nation's community health centers. Future programs on the Santa Maria, California, campus will be developed to meet healthcare and workforce needs of medically underserved communities. ATSU's CCPA program is partnered with Community Health Centers of the Central Coast and National Association of Community Health Centers. Students will spend the first year in Santa Maria, California, and second year engaged in clinical experiences in 20 community health centers across the U.S.," said Craig M. Phelps, DO, '84, ATSU president.
Establishment of ATSU's College for Healthy Communities and the Santa Maria, California, campus are key steps in receiving approval for access to Title IV funds from the U.S. Department of Education. Those funds provide students access to financial aid through various federal programs.
ATSU's campus in Kirksville, Missouri, is home to Kirksville College of Osteopathic Medicine, the founding school of osteopathic medicine, and Missouri School of Dentistry & Oral Health. The University's Mesa, Arizona, campus includes Arizona School of Health Sciences, Arizona School of Dentistry & Oral Health, and School of Osteopathic Medicine in Arizona. Additionally, ATSU's College of Graduate Health Studies offers online degree and certificate programs.
On July 15, 2021, the Accreditation Review Commission for Physician Assistant Education (ARC-PA) granted accreditation-provisional status to ATSU's CCPA program. Accreditation-provisional is an accreditation status granted when the plans and resource allocation, if fully implemented as planned, of a proposed program, that has not yet enrolled students, appear to demonstrate the program's ability to meet the ARC-PA Standards or when a program holding accreditation-provisional status appears to demonstrate continued progress in complying with the Standards as it prepares for the graduation of the first class (cohort) of students.
Accreditation-provisional does not ensure any subsequent accreditation status. It is limited to no more than five years from matriculation of the first class. The program's accreditation history may be viewed on the ARC-PA website.
HLC will conduct a campus evaluation visit within the next six months, per its policy.