Healthcare Disruptor portrayal sheds light on ATSU's founder
Posted: November 12, 2019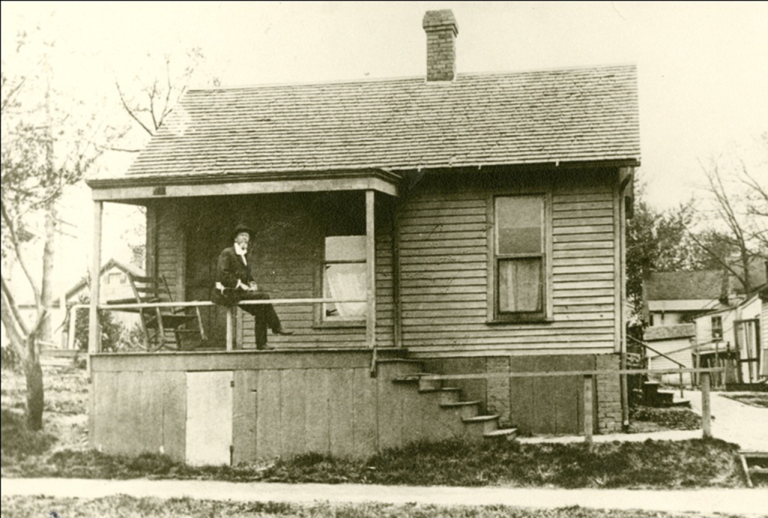 On Thursday, Nov. 7, Andrew Taylor Still, the founder of A.T. Still University (ATSU) came to life during the Missouri premiere of "Dr. A.T. Still – America's Healthcare Disruptor," a one-man portrayal by Patrick Lobert, PhD.
From the controversy and success that characterized osteopathic medicine's earliest days, to "Osteopathy Day" at the 1904 St. Louis World's Fair, each of the portrayal's five acts told a story about the founding and growth of osteopathic medicine from Dr. Still's perspective. Combining history and humor, the portrayal gave the audience a unique view of Dr. Still's success story.
"It tells you about the people involved, how Kirksville came to be the place of osteopathy," said Jason Haxton, MA, director of the Museum of Osteopathic Medicine. "The world looks at us today for what this innovative man, Andrew Taylor Still, did and how so many people benefit from it."
In addition to the portrayal, attendees entered into attendance prize drawings, took photos with a Dr. Still cutout and the ATSU mascot, Bucky, and viewed items from the Museum of Osteopathic Medicine, including Dr. Still's hat and a 3D printing of his healing hand.
More than 350 people attended the free event, including students, faculty and staff, community members, and descendants of Dr. Still.