Focus on whole person healthcare led student to ATSU-School of Osteopathic Medicine in Arizona
Posted: July 6, 2023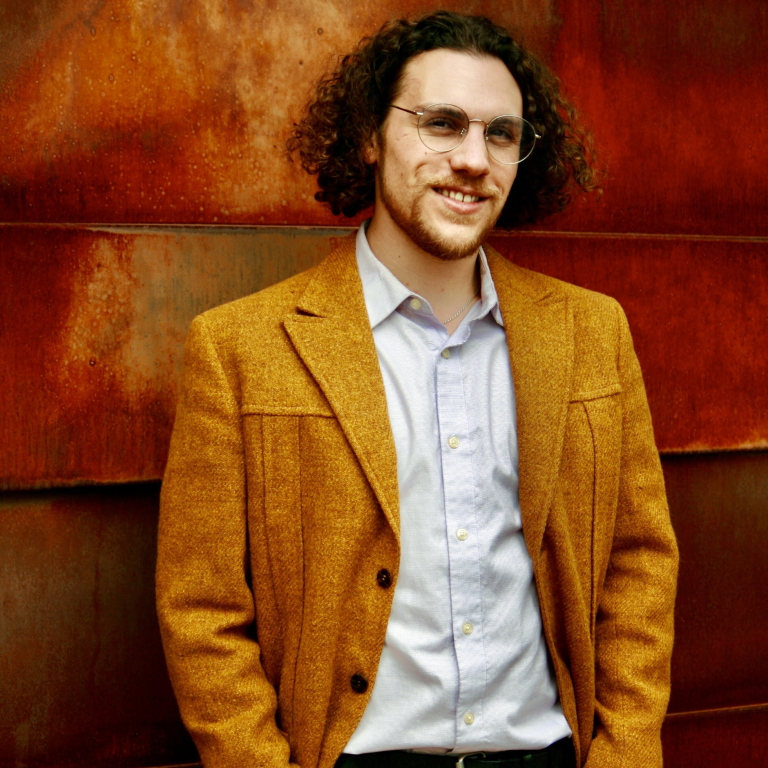 Gabriel Lehrburger, OMS I
When Gabriel Lehrburger, OMS I, was applying to medical schools, it was his positive experiences with student ambassadors that helped give him a better understanding of what A.T. Still University's School of Osteopathic Medicine in Arizona (ATSU-SOMA) was all about. 
That not only contributed to Lehrburger's decision to attend ATSU-SOMA, but to become a student ambassador himself.
"I wanted to become a student ambassador so I could help others in this same way," he said.
Originally from Ashland, Oregon, Lehrburger found ATSU-SOMA's model as something that matched his vision of what he wanted his medical education to be.
"I chose ATSU-SOMA because of the opportunity to complete my medical training in community health centers and because of its whole person healthcare approach to treatment and care. I see myself continuing to work with medically underserved populations throughout my career and knew that ATSU-SOMA would be influential in my ability to do so," Lehrburger said.
Lehrburger is interested in family medicine and would like to pursue a career in primary care. ATSU-SOMA's emphasis on holistic care readily plays into the type of medicine he aspires to practice.
In addition to serving as a student ambassador, Lehrburger is education activities coordinator for the Medical Science club, and member of the Osteopathic Principle and Practice, Medical School Pride Alliance, Wilderness Medicine Club, American College of Osteopathic Family Physicians, and ATSU Pediatrics Club. 
"I joined the Medical Spanish Club because I think it is really important that physicians and students gain exposure and interest in the second most spoken language in the U.S. Also, I have a background in education and taught Spanish for a few years. It felt like a natural role for me and I knew my past experience would be helpful for designing group activities," Lehrburger said.
In his spare time, Lehrburger enjoys soccer, rock climbing, mountaineering, mountain and road biking, soup making, gluten-free baking, playing cello, and being a "plant dad."
He's also thoroughly enjoyed his experience in Arizona and getting to know his fellow students.
"I enjoy getting to interact with other students and learning about their trajectories to medicine," Lehrburger said. "My cohort is filled with some of the brightest and most passionate individuals I have ever had the opportunity to work with and I feel honored to be amongst them. I am also looking forward to my transition to Tucson for the remainder of my training in a community health center. Tucson has great food and awesome biking. It is also right at the base of Mt. Lemmon, which is where I'll be with any free time I find!"