Fifth annual ATSU alumni reception held in Tucson
Posted: April 10, 2017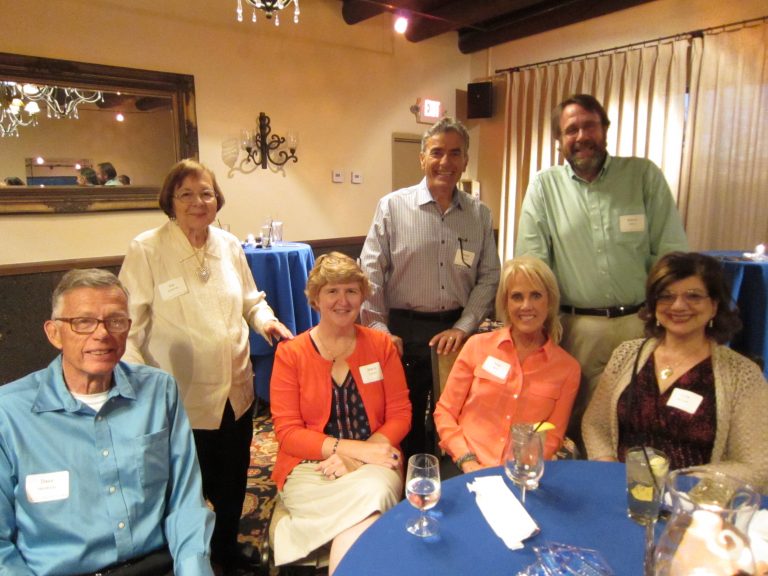 Alumni, students, and friends from all of A.T. Still University's (ATSU) programs recently came together for a reception in Tucson, Arizona. The event was hosted by Shaun Sommerer, PhD, vice president of University Advancement; Jeffrey Morgan, DO, MA, dean of ATSU's School of Osteopathic Medicine in Arizona; Don Altman, DDS, DHSc, EdD, MPH, MBA, MA, '12, dean of ATSU's College of Graduate Health Studies; Randy Danielsen, PhD, PA-C emeritus, dean of ATSU's Arizona School of Health Sciences; and Jack Dillenberg, DDS, MPH, dean of ATSU's Arizona School of Dentistry & Oral Health.
The hosts shared the following updates:
ATSU is excited to celebrate the 125th anniversary of ATSU's Kirksville College of Osteopathic Medicine, as well as the osteopathic profession. Alumni are invited to the Missouri campus in October for Founder's Day festivities, continuing medical education, and alumni events. Invitations will be sent in the coming months. In the meantime, revisit the history of osteopathy at the Museum of Osteopathic Medicine.
A.T. Still University Osteopathic Medicine Center Arizona will open this month on the Arizona campus. The facility will allow ATSU-SOMA students, fellows, and faculty to serve the community, with a special focus on caring for children with special needs. Contact Michael Chang to schedule a tour of the center.
ATSU-ASHS is also growing. Degrees in physical therapy and audiology are expanding internationally. All online and residential programs are accredited, including athletic training, audiology, occupational therapy, physician assistant studies, and physical therapy.
Dr. Dillenberg, the inaugural dean of ATSU-ASDOH, will retire at the end of June. He is grateful for all of the support he has received throughout his tenure at the University. He looks forward to seeing the school's continued impact on dental education and oral health.
Check out ATSU's alumni Facebook page for more photos.