Faculty & staff news
Posted: May 13, 2014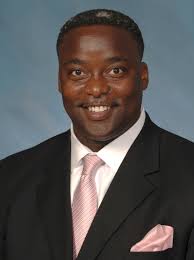 ATSU
Tim Flores, online enrollment counselor, was honored as an outstanding Native American employee for 2013 at the AZ American Indian Excellence in Leadership Awards by the Phoenix Indian Center.
Norman Gevitz, PhD, senior vice president, academic affairs, published "A Degree of Difference: The Origins of Osteopathy and First Use of the 'DO' Designation" in The Journal of the American Osteopathic Association. Jason Haxton, MA, director, Museum of Osteopathic Medicine, presented the 2013 Mary Burnett, DO, FACOFP dist. lecture during the OFP Fellows Semiannual Business Meeting at the ACOFP/Osteopathic Medical Conference & Exposition on Oct. 2 in Las Vegas. Michael Kronenfeld, MBA, MLS, AHIP, university librarian, ATSU Memorial Library, Arizona campus, was selected as one of 50 top alumni over the past five decades by the University of Rhode Island Graduate School of Library and Information Studies. He was recognized in November in Warwick, R.I. Adam Moore, MS, manager, Gutensohn Clinic, completed the Certified Medical Practice Executive certificate program with the Medical Group Management Association.
Clinton Normore, MBA, director of diversity, joined ATSU last summer and will serve in a strategic role to assess, promote, and increase diversity and diversity of service among the University's students and workforce. Normore will work with key leadership to collaboratively develop and oversee a comprehensive plan to implement diversity goals to support ATSU's mission and vision. Since 2005, Normore served as director of multicultural student affairs at Oklahoma City University. He has notable teaching and presentation experience in the areas of diversity and cultural competency, as well as an impressive record of service in diversity organizations at the state and national levels.
ASDOH
Jack Dillenberg, DDS, MPH, dean, was inducted into the Incisal Edge Dental Innovator Hall of Fame. He also was featured on the cover and in an article on innovation in dentistry in the winter 2014 issue of Incisal Edge. Additionally, Dr. Dillenberg received the AEEDC Dubai Personality of the Year Award 2014, an annual award granted to a person who has made a significant contribution to oral health on a global scale. AEEDC is the United Arab Emirates International Dental Conference & Arab Dental Exhibition and is the largest dental meeting in the Mideast. He was honored at a banquet in February.
Irwin Feinberg, DDS, associate director, periodontics, received the 2013 Outstanding Teaching and Mentoring in Periodontics Award by the American Academy of Periodontology. Jae Hyun Park, DMD, PhD, MSD, MS, director, postgraduate orthodontics, was selected as an American Board of Orthodontics examiner and was voted chief editor of the Journal of the Pacific Coast Orthodontic Society. Dr. Park also was elected as secretary/treasurer of the Arizona State Orthodontic Association. After fulfilling his one-year term, he will serve as president-elect for one year, and then assume his role as president.
ASHS
Ann Lee Burch, PT, EdD, MPH, MS, vice dean and associate professor, was selected as a member of the Women in Education Leadership, class of 2014, at Harvard Graduate School of Education. The forum convenes a cohort of senior leaders interested in strengthening and leveraging their leadership skills to advance education initiatives. The program was held March 6-8 in Cambridge, Mass. Randy Danielsen, PhD, PA-C, DFAAPA, dean, and Linda MacConnell, MSPA, MAEd, PA-C, assistant professor, physician assistant studies, published "Allergic Rhinitis & Immunotherapy: Hope or Hype" in the March 2014 Clinician Reviews. James Farris, PT, PhD, chair and associate professor, physical therapy, was accepted into the 2014-15 cohort of the American Physical Therapy Association's (APTA) Education Leadership Institute (ELI) Fellowship. The ELI Fellowship is a shared collaborative among the Academic Council, Education Section, Physical Therapist Assistant Educators Special Interest Group, and APTA. Participation is by application and selection only.
Deanne R. Fay, PT, DPT, MS, PCS, '07, associate professor and director of curriculum, physical therapy, attended the International Classifier Programme in Sao Paulo, Brazil, in April to become an international classifier for paralympic track and field events. She was nominated by the International Paralympic Committee from the United States Olympic Committee. Dr. Fay has been a classifier for the U.S. Paralympics for more than 15 years. A classifier assesses athletes to determine in what category they will compete. John Heick, PT, DPT, associate professor, physical therapy, was appointed as the federal affairs liaison to represent Arizona for the American Physical Therapy Association. His responsibilities include leading PTs from every district in Arizona to Washington, D.C., annually to represent the profession. Chelsea Lohman, MAT, LAT, ATC, CSCS, was named assistant professor, human anatomy, interdisciplinary health sciences. She came to ATSU from Texas Tech University Health Sciences Center, where she taught gross anatomy while pursuing her PhD in rehabilitation sciences. She received her BS from Arizona State University in kinesiology with an emphasis in exercise science. She attended Texas Tech University Health Sciences Center where she earned her master of athletic training degree. Lohman provided athletic training and strength and conditioning services for club sports at Arizona State University and then became an athletic trainer at Arizona Sports Medicine Center.
Tamara Valovich McLeod, PhD, ATC, FNATA, accepted a new role as professor and director, athletic training. She also serves as director of the Athletic Training Practice-Based Research Network, director of the ASHS Interdisciplinary Research Labs, and is a research scientist with the ATSU Still Research Institute. Recently, she was elected to the United States Brain Injury Alliance board. Dr. McLeod also was invited to the national conference on youth sports safety in Washington, D.C., on Nov. 7-8, 2013. Additionally, Dr. McLeod contributed as an expert reviewer of the draft report highlighting sports-related concussions in youth by The Institute of Medicine and National Research Council. She was featured in the article "Brain Trust" in the February issue of Athletic Business magazine. Dr. McLeod explained the important role of ATs at the high school level and her research on pediatric and adolescent sports-related concussions. She also was named to the newly formed board of advisors for MomsTEAM Institute, a Massachusetts nonprofit corporation that provides comprehensive information to youth sports parents, coaches, athletic trainers, and other healthcare professionals about all aspects of the youth sports experience. The board includes representatives from the national governing bodies of all major team sports, equipment manufacturers, and top experts on a wide variety of youth sports health, safety, coaching, parenting, and organizational issues, and will work with the Institute to help create and launch a new national youth sports safety certification program called Smart Teams. Zarin Mehta, PhD, was named associate professor, audiology. She began her duties in July 2013. Dr. Mehta has been an adjunct faculty member in ASHS' transitional program since 2006 and was a clinical associate professor at Arizona State University. She also serves on the editorial board of the Communication Disorders Quarterly Journal. Cailee Welch, PhD, ATC, was named assistant professor, athletic training. Dr. Welch assumed the position vacated by Dr. Tamara McLeod, who was named program director. Dr. Welch began her career at ATSU in 2012 as a post-doctoral research fellow in the Center for Clinical Outcome Studies, part of the Still Research Institute. Dr. Welch has worked closely with AT faculty as a member of the Athletic Training Practice-Based Research Network where she provided education and training for clinicians. Anna Wright, MBA, was named financial manager, dean's office. She has a bachelor's in accounting, a master's in business administration (both from Western International University), and more than six years of professional accounting experience. She worked for Southwest College of Naturopathic Medicine as accounting coordinator, for the Apollo Group as fixed asset accountant, the University of Phoenix as financial intake specialist, and High-Tech Institute as administrative assistant to the vice president.
KCOM
Kent A. Campbell, DO, '83, was named associate dean, academic and clinical educational affairs. Dr. Campbell began his duties in January. He served as president of the DePaul Medical Group in St. Louis, Mo., where he held leadership positions on numerous initiatives and committees. Dr. Campbell is active at his alma mater as a KOAA member, chair of the alumni fund drive, and student preceptor. Peter Kondrashov, PhD, chair, anatomy; Tatyana Kondrashova, PhD, assistant professor, family medicine; Jane Johnson, MA, senior biostatician, research support, ATSU; Karl Boehm, OMS III; and Daris Rice, OMS III, won Best Poster Award for their Anatomy in Ultrasound poster, "Impact of the clinical elective course on retention of anatomical knowledge by second-year osteopathic medical students in preparation for board exams," at the Second World Congress Ultrasound in Medical Education conference, held Sept. 27-29, 2013, in Columbia, S.C.
Karen Snider, DO, chair, OMM, reported on the results of a pilot study of osteopathic manipulative treatment on nursing home residents during an OMED presentation at the AOA Conference on Sept. 30, 2013. Her report was highlighted in The DO.
MOSDOH
Allison T. Crutchfield, DMD, '09, director, simulation laboratory, MOSDOH; Ann Lee Burch, PT, EdD, MPH, MS, vice dean and associate professor, ASHS; Mara Hover, DO, associate chair, SOMA; Mindy Z. Motahari, DMD, '08, associate director, ASDOH; and Patricia S. Sexton, DHEd, '08, associate dean of curriculum, KCOM, represented ATSU at the Interprofessional Education Consortium Conference held Oct. 7-8, 2013, in Chicago. The group is working on the intersection of medicine and dentistry and ways in which each can learn together to enhance interprofessional practice in the future.
SHM
Lori Dewald, EdD, assistant professor, had three presentations accepted at the American College Health Association annual conference in San Antonio, Texas, held in May. The presentations were "Mental Health Conditions in College Student-Athletes," "Envisioning a Healthier Campus: Help Build the ACHA-NCHA Survey for University Faculty and Staff," and "Ethical Case Studies in College Health." Dr. Dewald also published "Inter-association Consensus Statement on Best Practices for Sports Medicine Management for Secondary Schools and Colleges" in the Journal of Athletic Training. Jaana Gold, DDS, PhD, assistant professor, presented at the American College Health Association meeting in May in San Antonio, Texas. Her presentation, "Oral Health Issues for College Students," covered HPV and oral cancer, erosion, caries risk factors, fluoride, and more. Colleen Halupa, EdD, assistant professor, was named to the editorial board as a reviewer for the International Journal of Higher Education. Mike Jackson, PhD, MPH, was named professor and chair, public health. He earned his BS in public health education (Central Michigan University), MPH in health behavior and health education (University of Michigan School of Public Health), and PhD in community health education (Southern Illinois University).
Lynda N. Konecny, DHEd, MS, CHES, '08, assistant professor, was selected to serve a three-year term on the editorial review board of the Journal of College and Character. Greg Loeben, PhD, associate professor, presented twice at the Arizona Psychological Association Annual Convention on Oct. 11, 2013. Dr. Loeben also was selected to serve as a board member of the Arizona Bioethics Network. Susan Miedzianowski, MS, adjunct professor, published "The Changing Face of Primary Care" in the summer 2013 CSA Journal.
SOMA
Carolyn Glaubensklee, PhD, associate professor; Barbara Maxwell, PT, DPT, MSc, Cert. THE, '06, director, interprofessional education, ATSU; and Mara Hover, DO, associate chair, family and community medicine, were accepted for a poster presentation at the All Together Better Health VII conference to be held in Pittsburgh, Pa., on June 6-8. The title of their presentation is "Development of an IPE elective for ATSU-SOMA Community Health Center Sites." Derek Higgins, DO, was named assistant professor, OMM. Dr. Higgins is board certified in physical medicine and rehabilitation through the AOA and ABPMR.
Kay Kalousek, DO, MS, AAHIVS, FACOFP, dean, was featured in a one-page article in the Arizona Republic in conjunction with her nomination to the 2013 Who's Who in Business' colleges and universities category. The residency team, Thomas E. McWilliams, DO, '76, associate dean – graduate medical education development; Lisa Watts, DO, director, medical education; and Brian Ebersole, Wright Center for Graduate Medical Education, presented their innovative residency model at the Osteopathic Medical Education Leadership conference held in Austin, Texas, in January as part of a keynote panel. Jeffrey Morgan, DO, FACOI, was named interim chair, clinical sciences education. The Virtual Community Health Center (VCHC) team presented at the Osteopathic Medical Education Leadership conference held in Austin, Texas, in January. The VCHC team includes Frederic Schwartz, DO, FACOFP, associate dean, clinical education and services; Thomas Bennett, DO, director, VCHC Project; Monica Fernandez, PA-C, MMS, assistant professor, VCHC continuity and educational specialist; and Lise McCoy, EdD (ABD), MTESL, curriculum specialist. Mark Slivkoff, PhD, was named assistant professor, basic medical sciences. Dr. Slivkoff is a physiologist who earned his PhD from New Mexico State University (2000). He completed a postdoctoral fellowship in cardiovascular physiology at the University of Arizona. Susan Steffans, DO, was named assistant professor, clinical science education. She earned her bachelor's in exercise science from the University of Arizona. After working several years as a certified athletic trainer, she attended Arizona College of Osteopathic Medicine at Midwestern University. She completed her osteopathic internship at John C. Lincoln hospital in Phoenix and her osteopathic family practice residency at St. Petersburg General Hospital (St. Petersburg, Fla.). She is board certified in family practice/OMT, has practiced in family practice at an underserved clinic in downtown Phoenix, and currently works part-time in urgent care.