Dr. Park appointed to NBDE Part II Ortho-Pediatric Dentistry/ADAT Test Construction Committee
Posted: August 22, 2018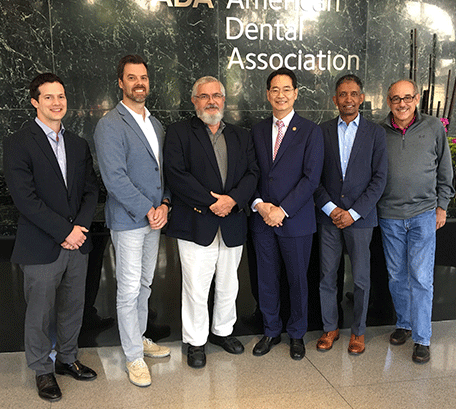 Jae Hyun Park, DMD, PhD, MSD, MS, chair of the postgraduate orthodontic program at A.T. Still University's Arizona School of Dentistry & Oral Health (ATSU-ASDOH) was recently appointed to the National Board Dental Examination (NBDE) Part II Ortho-Pediatric Dentistry/Advanced Dental Admission Test Construction Committee.
In 2009, the Joint Commission on National Dental Examinations created a new Integrated National Board Dental Examination (INBDE) that would integrate the basic, behavioral, and clinical sciences to assess entry level competency in dentistry. It is intended to assist state boards of dentistry in evaluating candidates for dental licensure, and will eventually replace the current NBDE Parts I and II. The INBDE is still in development with implementation scheduled to begin in 2020.
Dr. Park participated in his first meeting in Chicago, Illinois from Aug. 14-17, 2018.