Dr. Maxwell to serve as interim director of interprofessional education and collaboration
Posted: March 18, 2013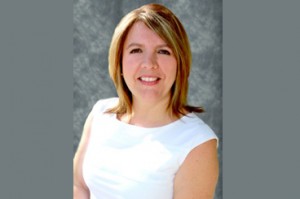 Barbara Maxwell, PT, DPT, MSc, Cert. THE, '06, vice dean, interprofessional education, A.T. Still University's Arizona School of Health Sciences (ATSU-ASHS), has been appointed interim director of interprofessional education (IPE) and collaboration for A.T. Still University (ATSU). She will serve this position from the University's Office of Academic Affairs.
"Dr. Maxwell has an outstanding background in IPE and collaboration and has provided excellent leadership in this area to ATSU," said Michael A. McManis, PhD, interim vice president for academic affairs and vice president for planning, assessment & institutional effectiveness.
Dr. Maxwell has been guiding interprofessional efforts at ATSU for several years. Her primary responsibilities have been to champion IPE and collaboration within ATSU-ASHS and to foster partnerships between ATSU-ASHS and other schools that constitute the University, as well as with external organizations. She has spearheaded interprofessional initiatives that encompass education, research and scholarship, community service, and clinical practice while facilitating the development of theoretically sound, competency-based, and outcome-driven, IPE projects.
"Over the last year I have had the pleasure of supporting the interprofessional collaborative endeavors of faculty, staff and students from my position in the Arizona School of Health Sciences," said Dr. Maxwell. "Together we have made great headway on this important university strategic initiative. I am delighted to join the academic affairs office and look forward to the opportunity to support and foster interprofessional education and collaboration across the university."
While Dr. Maxwell is serving in this post, a national search will be conducted.