Dr. Altman receives COVID-19 Pandemic Civilian Service Medal
Posted: September 26, 2022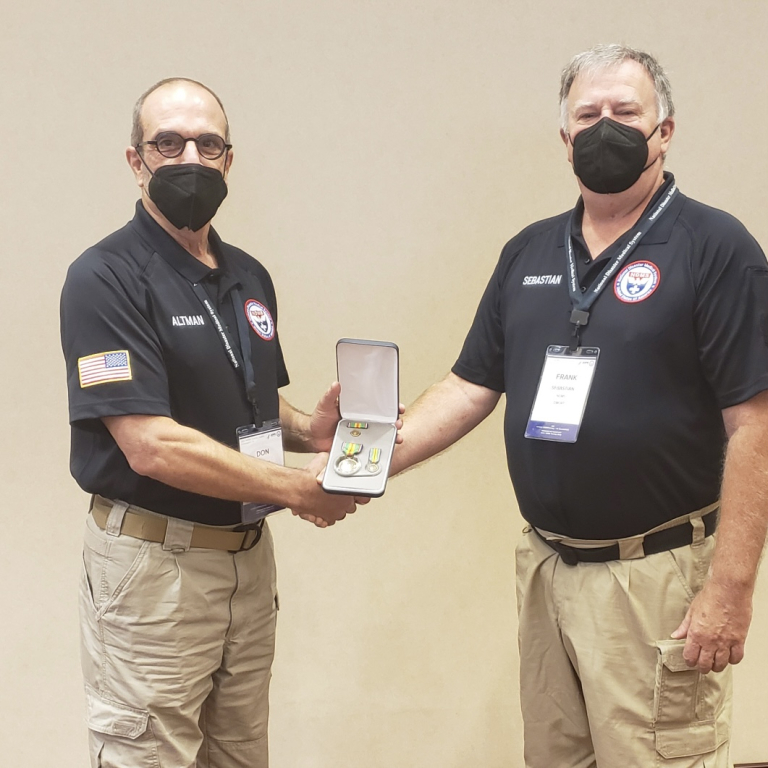 A.T. Still University (ATSU) Associate Vice President of Academic Affairs Don Altman, DDS, DHSc, EdD, MPH, MBA, MA, recently received the COVID-19 Pandemic Civilian Service Medal for his commitment to public health and exemplary service with the National Disaster Medical System (NDMS).
NDMS is a federal program that provides medical care, veterinary care, and mortuary assistance for communities during disasters or public health emergencies, such as COVID-19. Dr. Altman is a member of the NDMS Disaster Mortuary Operational Response Team, Region IX (DMORT-IX).
The medal was presented during the National Disaster Medical System Training Summit in Indianapolis. Dr. Altman was among 1,400 NDMS responders who were awarded the medal under the authority of the U.S. Surgeon General.
"Dr. Altman and his NDMS colleagues served as a lifeline to hundreds of hospitals and long-term care facilities by providing temporary relief to staff, adding bed capacity, and improving outcomes for COVID-19 patients, as well as assistance to local Medical Examiner's and Coroner's offices. This medal is reflective of his selfless commitment to the public health and medical needs of our residents," said NDMS director Michael Smith.
NDMS was established in the 1980s, and has deployed thousands of medical personnel since the beginning of the pandemic.