Doctor of Athletic Training Program (DAT)
Posted: June 11, 2014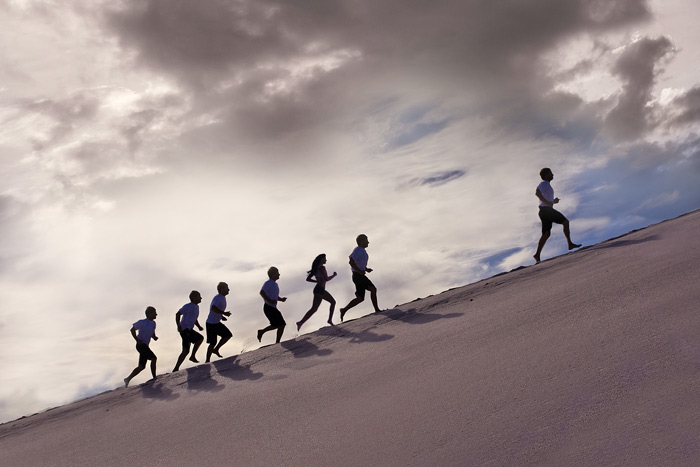 Why a Doctorate?
We have heard from many alumni about the quality of their A.T. Still University athletic training education and, in many cases, their desire to learn more and increase their knowledge in the field. This is evident in the number of alumni who have gone on to obtain a research doctorate and have moved into academic positions within athletic training education. However, the majority of our alumni are clinicians and excel in the area of patient care. So why would you want to get a doctorate in athletic training?
Advanced practice doctorates are typically used to prepare already credentialed or licensed individuals to practice clinically with competencies above and beyond those expected of entry-level professionals. As an alumnus of the post-professional Master of Science in Athletic Training (MS-AT) you have already obtained additional knowledge and skills in many areas of athletic training practice, but if you are looking to further your knowledge and skills even more, the Doctor of Athletic Training (DAT) program is an avenue for you.
The purpose of the DAT is to produce clinical and academic leaders to advance the athletic training profession. The program is designed to develop students' expertise in orthopaedic rehabilitation, clinical decision-making, and professional leadership. Doctors of athletic training serve as expert clinicians, educators, and administrators with advanced knowledge and skills for analyzing, developing, and implementing practical solutions to improve the delivery of athletic healthcare and the health outcomes of physically active individuals and their communities. Coursework is focused on the Institute of Medicine's competencies for health professions education and focus on advanced topics not often included in other athletic training education programs.
So, if you are practicing clinically, serving as a preceptor, educating entry-level athletic training students, or just want to expand your knowledge, look further into our DAT. The DAT is an online program that allows you to continue working while obtaining your degree. The faculty are nationally known in the profession and have been leaders in many areas of the curriculum, including evidence-based practice, patient-oriented outcomes, and health information technology. The flexibility of four admissions cycles annually allows you to complete the degree in 3-4 years, with the first set of courses beginning in January 2015.
As an alumnus of the ATSU Athletic Training program, there are several benefits to you when enrolling in the DAT. First, ALL alumni of ATSU residential programs are eligible for a 20% reduction in DAT tuition. Second, alumni who graduated in or after 2008 will be able to apply for advance standing, and transfer-in credits from the MS-AT program, significantly reducing the time to completion of the DAT by as much as 16-18 months!
Class 2008 — 12 credits (17% of DAT credits)
Class 2009 — 21 credits (30% of DAT credits)
Class 2010-2013 — 24 credits (34% of DAT credits)
Class 2014–2015 — 27 credits (38% of DAT credits)
Class 2016+ — 15-21 credits, depending on electives (21-30% of DAT credits)
The AT faculty would love to talk about the DAT further at the NATA meeting in Indianapolis or by phone or email and discuss your individual plan to advance your knowledge and career by enrolling in the DAT program.