Class notes
Posted: June 29, 2011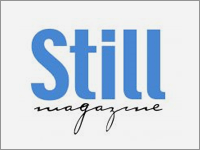 1950s
Melvin Crouse, D.O., '58, is a "Grandview Pioneer," named thus for his service to Grandview Medical Center in Dayton, Ohio.
A Buffalo, N.Y., native, Dr. Crouse served as chief of staff in 1981 and participated on many hospital committees. He received the hospital's Distinguished Service Award in 2002 and the Ohio General Practitioner of the Year Award in 1986. Dr. Crouse retired in 2001 after 42 years of practice, remains active in civic organizations, and practices through Consultant- Compensation and Pension Evaluations at the Dayton VA Medical Center.
1960s
Arthur Schenck, D.O., '64, has been accepted among the prestigious ranks of Stanford Who's Who. Through his work for Safe Harbor Wellness Center P.C. LLC, as well as throughout his 45-year career, Dr. Schenck has "routinely exhibited the passion, vision, and dedication necessary to be considered among the best." Safe Harbor Wellness Center P.C. LLC is a family healthcare clinic, and Dr. Schenck is in charge of operations for the office and responsible for the supervision of its staff.
Leonard M. Dietrich, D.O., '69, closed his practice after treating patients for 39 years in Kutztown, Pa. In retirement, he vows to live a quiet life making Shaker furniture.
1970s
Jonathan A. Schneider, D.O., '74, is medical director of St. Vincent's Ronald McDonald Care Mobile, a collaborative project that provides healthcare to inner-city students in Jacksonville, Fla. Board certified in pediatrics, Dr. Schneider is a member of several societies and has received numerous awards, many for excellence in teaching and school-based health.
1980s
Gerald McClallen, D.O., '84, Carbondale, Ill., was elected president of the Illinois Osteopathic Medical Society (IOMS) during its Winter Scientific Seminar and Annual Meeting. Dr. McClallen is dually board certified in emergency medicine and family medicine and is chief of staff and chair of the Medical Executive Committee for St. Joseph Memorial Hospital in Murphysboro, where he also serves as director of emergency medicine. Additionally, he is on staff at Memorial Hospital of Carbondale and Herrin Hospital and is a part-time attending physician at Southern Illinois University Student Health Center in Carbondale.
1990s
Julia McNabb, D.O., '91, is the new secretary of the medical staff at Scotland County Memorial Hospital in Memphis, Mo.
Watch U.S. Navy Captain William E. Todd III, D.O., '92, speak on compassion in the O.R.  His wife is Holly Todd, D.O., '94.
Gary J. Hunter, D.O., '93, has moved his practice to Nags Head, N.C., where he is director of anesthesiology at The Outer Banks Hospital. He and his wife, Audra, make their home in Manteo, N.C.
John Applegate, D.O., '95, Pataskala, Ohio, was recognized by the Licking County Health Commissioner for exceeding the national goal for immunizing children. Dr. Applegate oversees Licking Memorial Pediatrics, where he and his staff immunize more than 90 percent of the children they treat.
Victoria Damba, D.O., '97, has been named the 2011- 12 president of the Missouri Association of Osteopathic Physicians and Surgeons.
2000s
Jeff Davis, D.O., '00, is the new chief of staff at Scotland County Hospital in Memphis, Mo. In this role, he is accountable to the SCH Board of Directors and hospital CEO. He also has responsibility for communicating issues of the medical staff to the board, CEO, and other officials of the staff, as well as enforcing medical staff bylaws, rules, and regulations.
East Bay, Calif., alumnus Allen Boghossian, D.O., '02, has opened Boghossian Vision in Danville, Calif. A boardcertified ophthalmologist, Dr. Boghossian also has launched a website at www.bvlasik.com to inform and educate current and potential patients.
Brian Panik, D.O., '02, Kamuela, Hawaii, has created a website, www.tofindhealth.com, and iPhone app to promote osteopathic principles and promote health information and healthy lifestyles. A board certified emergency Be our friend at facebook.com/stillmagazine. physician, he is chief of staff at Kau Hospital and a member of the Big Island Trauma Advisory Council. He also is chairman of healthcare information technology for Hawaii's $16 million Beacon grant, funded through the office of the National Coordinator for Health Information Technology.
Andrew Post, D.O., '02, joined Cox Family Physicians in Springfield, Mo. Dr. Post completed his residency with the University of Missouri-Kansas City Family Medicine Residency program at Truman Medical Center – Lakewood. He is board certified by the American Board of Family Medicine, and is a member of the American Osteopathic Association and the American Association of Family Physicians.
Corinne Jeppson, D.O., '07, will complete a gynecologic oncology fellowship at Florida Hospital in Orlando beginning in July 2011. She graduates from Genesys Regional Medical Center in June from a OB/GYN residency.
Gretchen Price, D.O., '07, recently was board certified by the American Board of Internal Medicine. She joined the TCMH Medical Complex in Houston in August 2010 and specializes in the treatment of multiple, complex, and chronic conditions such as diabetes, congestive heart failure, and chronic obstructive pulmonary disease. She has specialized interest in allergies and bariatrics.
Adam Samaritoni, D.O., '07, with Hannibal Regional Medical Group, is now treating students and faculty on the campus of Hannibal-LaGrange University. Dr. Samaritoni completed his residency in family medicine through Southern Illinois University in Quincy, Ill. He is a member of the American Academy of Family Physicians, Illinois Association of Family Physicians, and American Osteopathic Association.
Steven Johndro, M.P.H., M.H.A., M.G.H., '08, has joined the Healthy Androscoggin staff as executive director. Johndro brings many years of public health and community coalition experience to Androscoggin County. Previously, he served as program director for the Healthy Maine Partnership of greater Waterville. In this role, he managed the physical activity, nutrition, tobacco, and chronic disease activities for the 11 towns in northern Kennebec County. He has also served as infectious disease coordinator for the Northeastern Maine Regional Resource Center, public health educator for the state of Maine Immunization Program, and community health specialist for Union River Healthy Communities in Hancock County. In addition, he is certified as a community health education specialist.
Tony Neighbors M.S., ATC/L, CSCS, '09, is the full-time head athletic trainer at Scottsdale Community College and is married with three children. With his various commitments, he says he never thought a master's degree would be possible, but was convinced after talking with ATSU staff. "The coursework is cuttingedge, and the experience of the instructors is invaluable. However, the most valuable aspect of the program, I believe, is the interaction with other experienced professionals. Even though we were online, we formed a strong bond," he says. "My experience with A.T. Still University has helped me become a much better professional, and I have and will continue to recommend the Human Movement program to other working professionals who are looking to obtain a master's degree."
2010s
Vanessa Betancourt, Au.D., '10, recently joined Corner-Stone Ear, Nose & Throat PA in Charlotte, N.C. From Quito, Ecuador, Betancourt was raised in Miami and speaks English and Spanish. "My favorite part of being an audiologist is seeing the difference it makes when you help someone with a hearing loss," she said. "I love it when they leave smiling."