Celebrate National Medical Librarians Month
Posted: October 17, 2022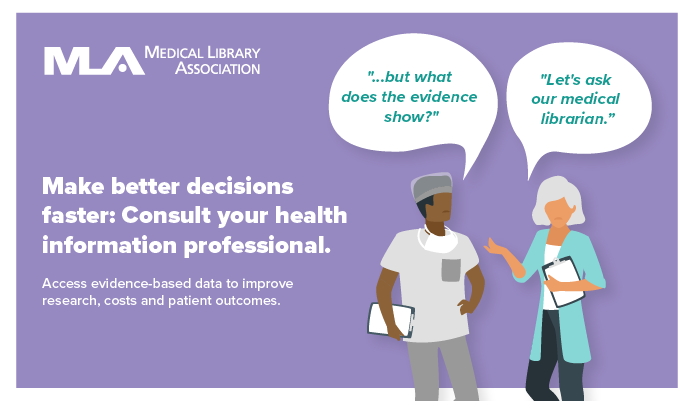 October was National Medical Librarians Month! This past month, the A.T. Still Memorial Library celebrated how working with a librarian can help you develop your research skills and follow the principles of evidence-based practice.
The library provides a wide range of services to our faculty and students to help with your research and clinical needs. Your liaison librarian can help you with literature reviews, systematic reviews, and scoping reviews, teach students how to practice evidence-based medicine, help with data management, provide guidance on copyright and publishing, and save faculty time by performing literature searches on their behalf.
We celebrate this month to highlight the expertise and skills of our medical librarians and how we can help you find trustworthy medical information. While Google biases your search results based on your search history and location to sell you ads, our trained and experienced medical librarians look for information purely based on its quality and relevance to your research needs.
Residential students had the opportunity to take part in a variety of fun activities throughout the month, including a Guess the Candy Jar game, participating in a digital scavenger hunt for snack bag coupons, and taking a selfie with our dressed-up skeletons.