ATSU-SOMA and ASHS students participate in mass casualty simulation
Posted: January 18, 2023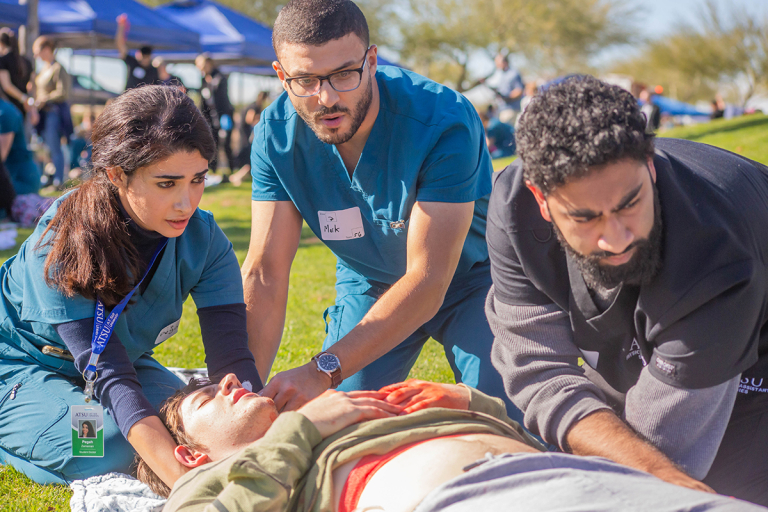 Medical students from A.T. Still University-School of Osteopathic Medicine in Arizona (ATSU-SOMA) and Physician Assistant students from ATSU-Arizona School of Health Sciences (ATSU-ASHS) participated in a mass casualty simulation on Thursday, Jan. 12.
This immersive simulation was a learning opportunity for students to test their practical, hands-on lifesaving skills alongside more than 100 actors and medical instructors, along with medical professionals and simulation experts from HonorHealth and personnel from the Mesa Fire and Police departments.
After an "explosion" at an outdoor music festival, students rushed to aid patient actors with simulated injuries on the front lawn. Students assessed the injuries, determining which patients had the most critical injuries, all while working together in small teams.
Teams also had to work together to organize and distribute supplies, and after several minutes of providing care, medics and nurses from the Mesa Fire Department arrived to receive "patient" hand-offs from the students.
Once patients were handed off, students participated in a debrief session, where they reflected on the experience of treating patients in a mass casualty event.