ATSU-SOMA alumnus named chief at NewYork-Presbyterian Brooklyn Methodist Hospital
Posted: February 10, 2023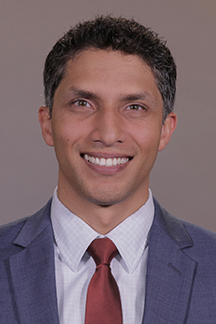 A.T. Still University-School of Osteopathic Medicine in Arizona (ATSU-SOMA) alumnus Asad Siddiqi, DO, '11, was recently named as chief of NewYork-Presbyterian Brooklyn Methodist Hospital's Department of Physical Medicine and Rehabilitation.
Throughout his professional career, Dr. Siddiqui has specialized in the management of sports injuries, concussion care, and injury prevention. He is board-certified in rehabilitation medicine and primary care sports medicine, and serves as the team physician for the City College of New York and the United Nations International School.
Currently, Dr. Siddiqui also works as an assistant professor of clinical rehabilitation medicine at Weill Cornell Medicine in New York, and as an adjunct assistant professor of rehabilitation and regenerative medicine at Columbia University Vagelos College of Physicians and Surgeons, also located in New York.
He previously served as NewYork-Presbyterian Brooklyn Methodist Hospital's medical director of rehabilitation sports medicine.

In a release from NewYork-Presbyterian, the hospital's president, Robert Guimento, FACHE, said, "NewYork-Presbyterian Brooklyn Methodist Hospital is delighted to have Dr. Siddiqi lead our physical medicine and rehabilitation program. As a longtime resident of Brooklyn, Dr. Siddiqi knows our community well and is dedicated to delivering the highest level of care to our patients. I'm confident the department will thrive under his leadership."