ATSU-SOMA alumna presented Resident of the Year by Arizona Osteopathic Medical Association
Posted: May 26, 2022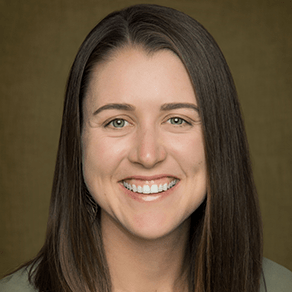 ATSU-SOMA alumna Tasha Harder, DO, '20
A.T. Still University-School of Osteopathic Medicine in Arizona (ATSU-SOMA) was well represented during the annual Arizona Osteopathic Medical Association (AOMA) Awards, presented recently at the AOMA Annual Convention. 
ATSU-SOMA alumna Tasha Harder, DO, '20, was presented Resident of the Year, which recognizes an outstanding osteopathic resident from Arizona who goes above and beyond to bring a sense of pride to the profession.
Dr. Harder is a resident at North Country Healthcare in Flagstaff, Arizona.