ATSU professor, legendary running coach conducts 50-year study of Olympic proportions
Posted: February 28, 2018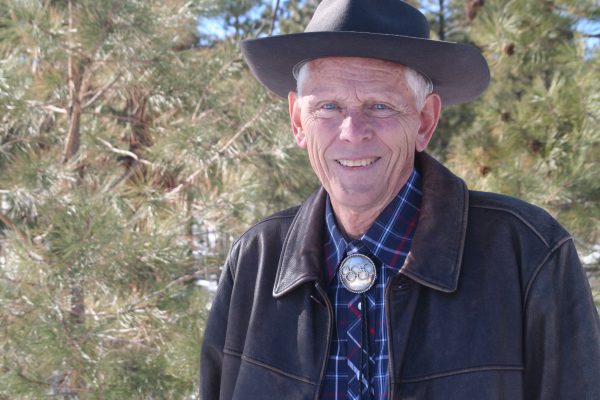 Jack Daniels, PhD, MEd, is a professor at A.T. Still University's College of Graduate Health Studies (ATSU-CGHS). He's also a world-renowned running coach and former Olympian. A quick Google search for "Jack Daniels runner" will turn up words like "legendary" and "world's best." He has devoted decades to the study of exercise and wellness.
Dr. Daniels has been a lifelong athlete. He excelled in his high school's physical education program. In college, he shot on the university's rifle team. He later joined the military and served in Korea, where he participated in a triathlon that involved pistol shooting, swimming, and running.
In 1956, he found his way to the Summer Olympics in Melbourne, Australia, where he competed in the modern pentathlon, a five-part event comprised of horseback riding, shooting, fencing, swimming, and running. Four years later, he traveled to Rome for the 1960 Games.
He excelled in nearly every aspect of the competition. He was ranked first in the world for horseback riding and third for swimming, but it was his weakest event that would determine the course of his career.
"My worst event was running, so that's why I became a running coach," says Dr. Daniels. "Since I was a terrible runner, I studied running. I wanted to be better."
Coaching is where Dr. Daniels found his niche. Over the course more than 30 years, he has worked with 130 All-American runners, 30 national champions, and a handful of Olympians. He was the founding coach of the women's track and field program at the University of Texas in 1971, the first year of women's collegiate athletics. He spent a year as the coach of Peru's national track team, and served as the altitude consultant for the 1968 U.S. Olympic Track and Field team at the Mexico City Games. His book on running training has been published in eight languages. He was named National Coach of the Year three times. Runner's World Magazine dubbed him World's Best Coach. The U.S. Track and Field Association named him Women's Cross Country Coach of the Century.
"I think they meant the 20th century," he jokes.
Dr. Daniels is much more than a jock, however. He studied exercise physiology in Stockholm and earned a doctorate from the University of Wisconsin. In 1968, his interest in the effects of altitude on the body led him to test 26 elite young runners for various determinants of fitness. He initially conducted the research for his dissertation, but it grew to be a 50-year project, gracing the pages of the New York Times in 2017.
His research subjects returned for testing in 1993, and again in 2013, as Dr. Daniels sought to understand the impact of fitness on aging. His work stood out in the field for its duration and its implications for health and wellness at various stages of life. After decades of research, his advice for healthy aging is simple.
"Exercise regularly, eat nutritious food, and try not to gain weight," he says.
For exercise, he recommends running, because it is simple as well as effective.
"Anyone can do it," he says. "It's not necessarily the best, but it's the simplest. Swimming is great exercise, but you have to have a pool. The other day I went running, and it was 4 below zero. You can't go outside and swim in that weather."
Dr. Daniels' incredible career has led him to 30 countries and delivered two Olympic medals. He has written multiple books and earned the respect of the world's most talented athletes. What he has enjoyed most about being an Olympian and elite running coach is not the glory, however. It's the people.
"You get to meet all these people, and it's wonderful," he says. "There are nice people all over the world. Sports are a great way to meet them."