ATSU-MOSDOH student hopes ambassador role helps draw others from Pacific Northwest
Posted: January 10, 2023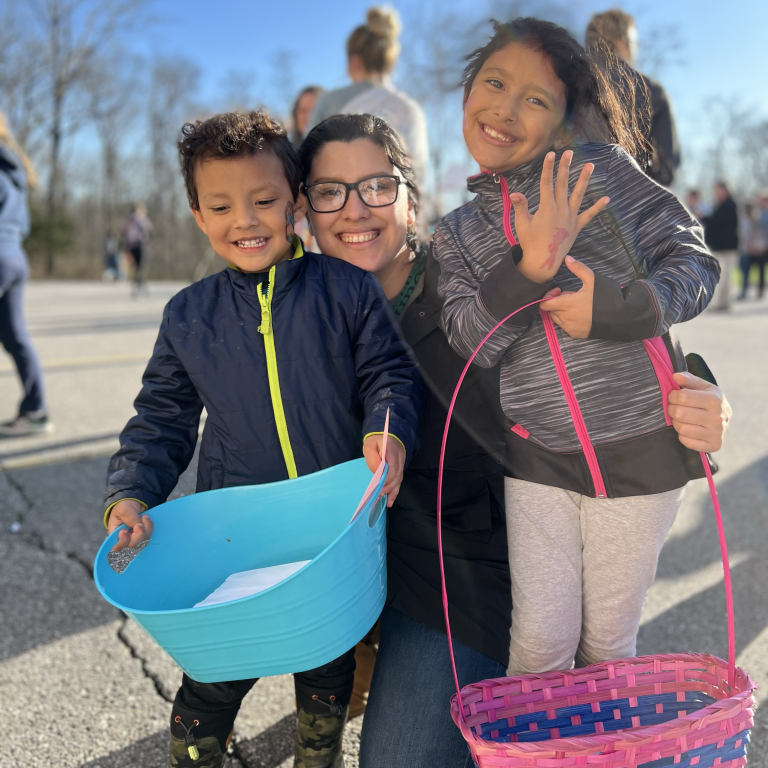 ATSU-MOSDOH student Jannette Covarrubias, D2, poses for a photo during a campus event in Kirksville, Missouri.
A.T. Still University-Missouri School of Dentistry & Oral Health (ATSU-MOSDOH) student Jannette Covarrubias, D2, ventured a long way from her hometown of East Wenatchee, Washington, to attend dental school in Kirksville, Missouri. 
And Covarrubias wants future dental students in the Pacific Northwest to join her.
"I chose to be a student ambassador because I wanted more students from my home state to know about ATSU-MOSDOH, and being a student ambassador provided me with resources for these prospective students," she said.
Covarrubias, who has a bachelor of arts in Spanish from the University of Washington, has joined several student organizations at ATSU-MOSDOH, including the MD3D Printing Club, Student National Dental Association, and American Student Dental Association. She also plays kickball at ATSU's Thompson Campus Center, and enjoys cooking, gardening, painting, and swimming. 
She looks forward to the day she can serve her community and provide oral healthcare services for those in need.
"I want to be a general dentist to improve my community's oral health, especially agricultural workers and Spanish speakers," Covarrubias said. "ATSU is helping me achieve this by providing me with the biomedical sciences and clinical skills that will enable me to provide high quality care to my patients."