ATSU-KCOM students, faculty, staff have occipitoatlantal decompression research published
Posted: June 11, 2021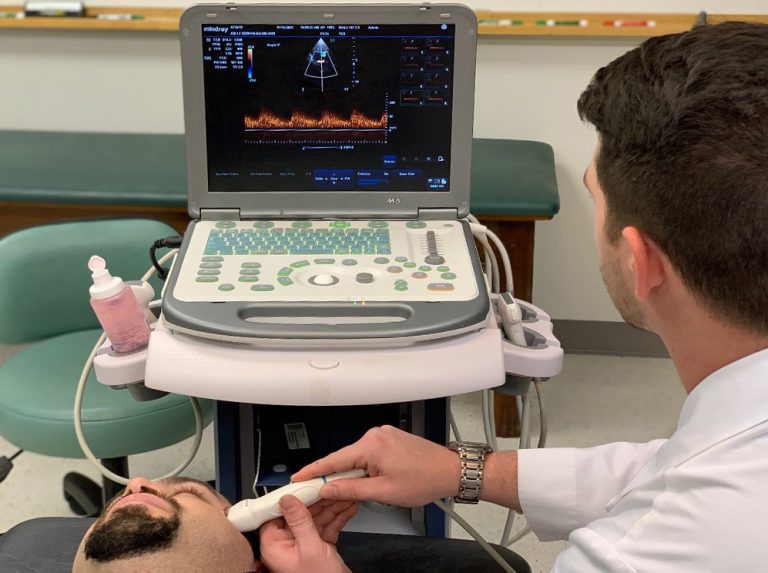 A.T. Still University-Kirksville College of Osteopathic Medicine students, faculty, and staff recently had their research on occipitoatlantal decompression published by the Journal of Osteopathic Medicine.
Osteopathic manipulative medicine fellow Bryan Roberts, OMS III, and medical education fellows Andrew Makar, OMS III, and Ryan Canaan, OMS III, authored the research with Vanessa Pazdernik, MS, senior biostatistician, Research Support, and Tatyana Kondrashova, MD, PhD, associate professor, Family Medicine & Community Health.
The research, "Effect of occipitoatlantal decompression on cerebral blood flow dynamics as evaluated by Doppler ultrasonography," was published in the Journal's February 2021 edition. It was a randomized, single-blinded, two-period, two treatment crossover study, which found physiologic evidence indicating the treatment method improved blood flow to the brain.