ATSU-KCOM announces new Sigma Sigma Phi inductees
Posted: April 10, 2018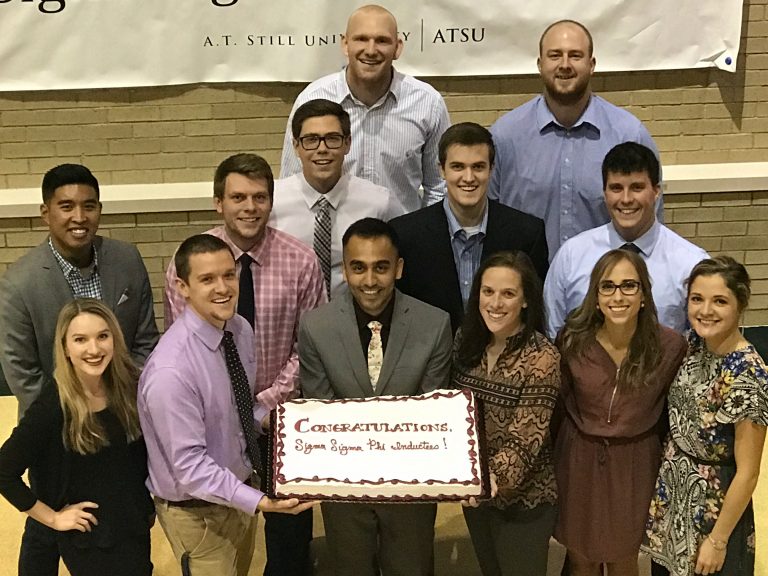 This past fall, A.T. Still University's Kirksville College of Osteopathic Medicine (ATSU-KCOM) inducted new members from the class of 2020 into the Sigma Sigma Phi Honorary Service Fraternity, Alpha Chapter.
These students have demonstrated good academic standing and exemplary service to ATSU-KCOM and the Kirksville community. Sigma Sigma Phi focuses on hosting community service projects with the University.
Fall inductees include second-year students Timbre Backen, Allison Bird, Kathryn Courlas, Andrew Diaz, Christopher Elberts, Curtis Groover, Zachary Headman, Klay Miller, Shane Moore, Katherine Taylor, Kyle Oney, Eric Landon Smart, and Abhishek Vaidya.
Sigma Sigma Phi's current executive officers include second-year students President Jessica Clark, Vice President Patrick McGonagill, Treasurer Dakota McNierney, and Secretary Zachary Anderson.
Congratulations to Sigma Sigma Phi on their new members and strong leadership!