ATSU-KCOM alumnus and former dean receives Best Physician award
Posted: August 4, 2023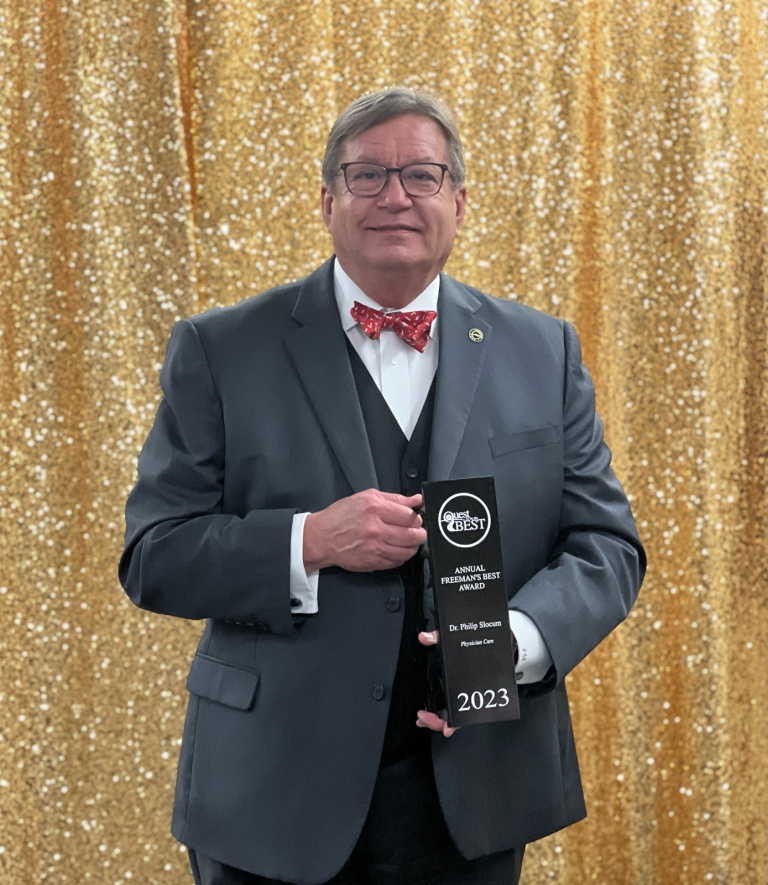 Alumnus and former dean of A.T. Still University's Kirksville College of Osteopathic Medicine (ATSU-KCOM) Philip Slocum, DO, '76, has been honored with the 2023 Freeman Healthcare Best Physician award from Freeman Health System.
Dr. Slocum served as dean of ATSU-KCOM from 2004-11. A pulmonologist by training, he is currently the director at the Freeman Lung Institute, a position he has held since 2017, and is also a professor at Kansas City University.
Dr. Slocum has a long and storied history at ATSU-KCOM, as he was the sixth member of his family to graduate from the College. His grandparents graduated as osteopathic physicians in the 1920s, along with his grandfather's sister in 1918 and his grandmother's sister in 1928. Dr. Slocum's son, Erich Slocum, DO, '10, also followed in his family's footsteps, graduating from ATSU-KCOM in 2010.
Throughout his 40-plus year career, he has been recognized for his many contributions to osteopathic medicine and to the specialty of pulmonary medicine. In 2011, he received the Robert A. Kistner award from the American Association of Colleges and Osteopathic Medicine (AACOM), and in 2019 was voted-runner up as best pulmonary physician in southwest Missouri.
He is also a fellow of the American College of Physicians, the American College of Chest Physicians, and the American College of Osteopathic Internists.