ATSU-CGHS kinesiology professor is helping shape the future of at-home fitness
Posted: November 8, 2022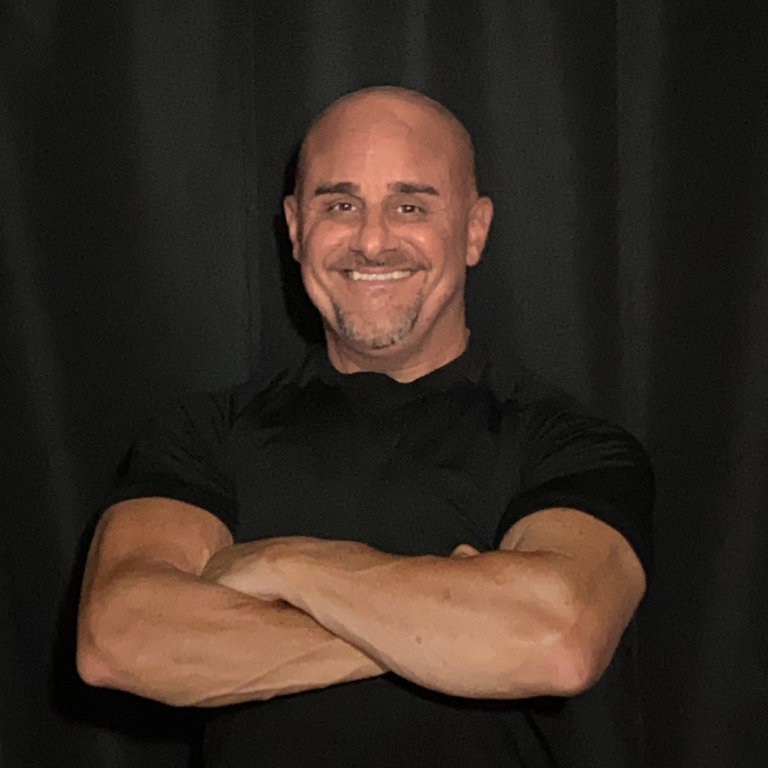 Michael Ryan, MS '19, CSCS*D, Pn2, adjunct professor, A.T. Still University-College of Graduate Health Studies.
It's no surprise that Michael Ryan, MS '19, CSCS*D, Pn2, adjunct professor, A.T. Still University-College of Graduate Health Studies (ATSU-CGHS), ended up studying kinesiology.
"Human movement is a universal language that everyone can speak and recognize," Ryan said.
"I grew up in a household where my mom had a chronic illness, cystic fibrosis, and I'm an only child. So I don't think it's a coincidence that my career turned out to be a health coach, helping others stay well and achieve their goals," he added.
After receiving a bachelor's degree in health education from Queens College, Ryan worked as a strength and conditioning coach and as a personal trainer. Eventually, he would go on to work with Equinox, a luxury fitness company, in New York City for 13 years.
"During my commute to New York City on the Long Island Rail Road every morning, I was reading a ton of books, and I said I want to put this time towards a goal, so I applied for the kinesiology graduate program at ATSU in 2017, and I was accepted. I finished, and I loved the program," he said.
Ryan received his Master of Science in Kinesiology degree from ATSU-CGHS in 2019, with a concentration in Exercise and Sports Psychology. 
Today, he is the director of live curriculum development for FORME, an at-home fitness company that brings live personal training into customer's homes. Through a 43-inch touchscreen mirror, trainees have access to immersive personal fitness training.
"This is to improve your way of life. It's to improve effectiveness, and it's to stay current with the way the industry is changing," he said.
With the arrival of the COVID-19 pandemic almost three years ago, the fitness industry has gone through major changes. According to IHRSA, The Global Health & Fitness Association, 17% of fitness clubs had permanently closed by the end of 2020.
This radical shift in the fitness industry led to a boom in at-home fitness, which is continuing to grow today. But with these growing changes, health professionals in the industry have had to learn how to adapt their training to be as effective as possible.
"To be a successful virtual coach, I believe there's even more planning that has to go into each session that you have to be ready for. Then as a follow up to that, at least for a virtual coach, your skill set on cueing has to be elevated," Ryan said.
In the at-home fitness industry, instructors have to discover innovative ways to connect with their trainees. As part of Ryan's position as director of FORME's curriculum development, he develops training systems to help instructors figure out how best to communicate with their trainees.
One approach to this is using analogies and language trainees are more familiar with. This is what Ryan calls figuring out "What is the language of you?", although trainers do not ask this specific question directly.
Through metaphors, analogies, and external cues that are relevant to a trainee's own life experiences, trainers can develop a more personalized approach to their curriculum.
"If you come from a dancing background, I use analogies that are appropriate to dancing, and it speaks your language. It's client-centered rather than coach-centered," Ryan explained.
Ryan hopes to see the at-home fitness industry continue to grow and evolve, and said although it is important to stay on top of trends in the industry, it is also important to continually develop new and innovative approaches.