ATSU-CGHS' Dr. McNatt, public and indigenous health advocate
Posted: November 14, 2022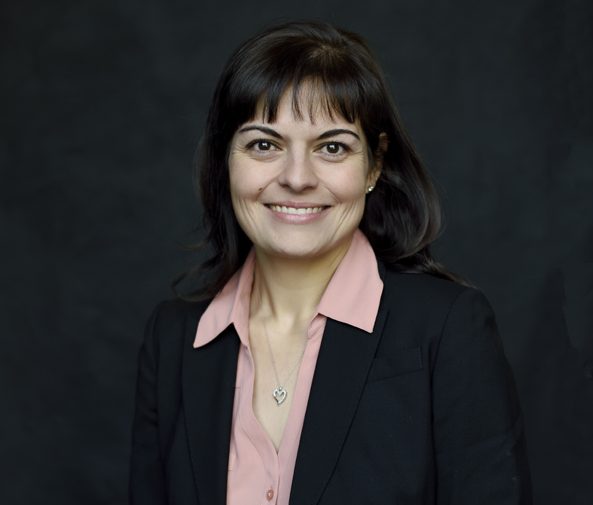 Dr. Mary-Katherine McNatt, chair of and professor of ATSU-CGHS' Public Health department.
Growing up, Mary-Katherine McNatt, DrPH, MPH, MCHES, CPH, COI, chair of and professor in the A.T. Still University-College of Graduate Health Studies' (ATSU-CGHS) Public Health department, loved visiting her Uncle Mike in his adobe house on the Ysleta Del Sur Pueblo reservation in El Paso, Texas.
"He was always talking about water and the earth and nature, but it wasn't until I got older that I understood and appreciated what he was saying," said Dr. McNatt, who is a member of the Ysleta Del Sur Pueblo tribe.
Uncle Mike's full name was Miguel Pedraza, Sr., and he was the governor of the Ysleta Del Sur Pueblo, also known as the Tigua tribe, for many years.
"He was instrumental in the federal recognition of our tribe. Texas was a Confederate state when tribal nations first received federal recognition, so our tribe was not recognized then. Uncle Mike fought for our tribal rights and he was a pioneer in public health," she explained.
"He fought to get our water rights back, which was unheard of back then. 'What I ask you is to give my people back their water. They have no water,' he said," Dr. McNatt added.
Uncle Mike was just one of the influences that helped spark Dr. McNatt's passion for public health and indigenous health advocacy. Along with her grandfather and mother's passion for helping others, she also credits being raised in a military family and being exposed to different cultures around the world.
"It's sort of in my genes," she said. "I'm following the spirit of my ancestors. I know I'm where I'm meant to be."
Dr. McNatt is currently the only tribal department chair and full professor of public health in the U.S. She began her teaching career at ATSU in 2006, and became chair of the Public Health department in 2014.
"I really feel connected to ATSU. ATSU has an altruistic mission, vision, and values, and to me is a very spiritual place that emphasizes the connection between body, mind, and spirit," she said.
"To me, that's also what our tribal culture is about. We take care of each other, of those who are in need, and of our elders and our children. It's all very much in line with my goals in life and with my ancestors. It's always been a really good fit for me," she added.
Dr. McNatt said ATSU also provides a platform for her work towards health equity and to address disparities in indigenous communities through health research and advocacy.
American Indians and Alaska Natives face overwhelming health disparities in the U.S. According to the Indian Health Service, indigenous people in the U.S. have a life expectancy that is five and a half years lower than the country's average. 
Not only that, American Indians and Alaska Natives are at a higher risk than other Americans of dying from chronic liver disease and cirrhosis, diabetes, homicide, suicide, and chronic lower respiratory diseases.
"There are so many tribal health issues, but many indigenous populations mistrust government services. Having that trust, as a tribal member, allows us to better tackle these issues," Dr. McNatt said.
Recently, Dr. McNatt helped facilitate a partnership between ATSU-CGHS and the Urban Inter-Tribal Center of Texas (UITCT), now known as Texas Native Health, a Dallas-based Urban Indian Health Clinic and nonprofit dedicated to strengthening health and socio-economic outcomes for indigenous communities in Texas. The center provides culturally-sensitive, community-based services such as dental care, primary care, and behavioral health counseling. 
This partnership led to the development of a 15-week online diabetes intervention course for tribal members, with a focus on cultural connectedness. 
Dr. McNatt explained that not only do indigenous communities need access to health resources, they also crucially need to have access to education and cultural connections so they may provide care in their own communities.
Culture and spirituality support wellness in indigenous populations, and when it is lacking, health deteriorates. Tribal connections are difficult to maintain, especially among those living in urban areas.
"I hope we can continue to form partnerships. There is such a need for indigenous members all over the country to have education in the various health sciences, so I hope that we can form more partnerships to bring more indigenous individuals into our programs," she said.
"I would love to not only improve the health of the communities but improve the number of indigenous members delivering the healthcare to their communities as well," Dr. McNatt added.
"I am honored and humbled for ATSU to be a trusted partner among indigenous communities."