ATSU-CGHS' DNP program prepares students to become innovative, engaged healthcare leaders
Posted: November 16, 2022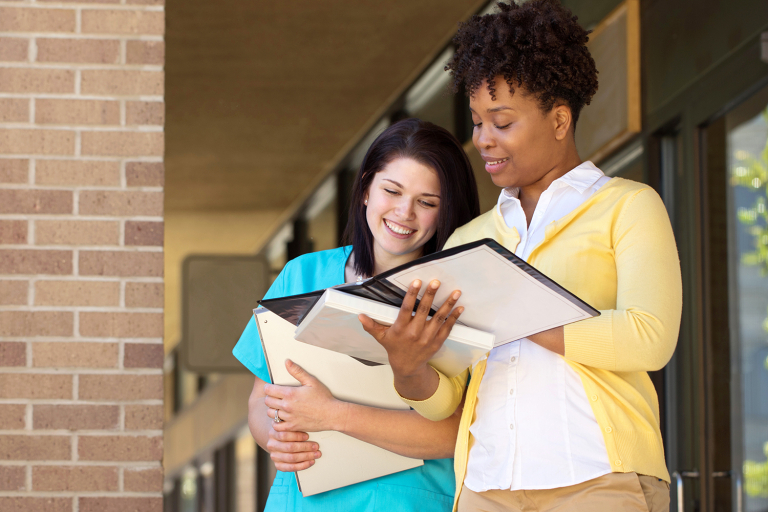 A.T. Still University-College of Graduate Health Studies' (ATSU-CGHS) Doctor of Nursing Practice (DNP) program may be one of ATSU's newest programs, but its graduates will soon be making their mark as nurse leaders in healthcare. 
"What these students will be learning are real skills to apply to the workforce," said Karin Polifko, PhD, RN, CNE, NEA-BC, and department chair. "How can we best improve patient care delivery and outcomes? That's the bottom line."
The DNP program is designed to prepare nurses to become skilled leaders and successful decision-makers in the healthcare industry while helping to advance science and effect positive change.
Students learn the foundations of becoming influential nursing leaders through seven online courses and four culminating practicum project courses which contain clinical practice hours.
"Education in the DNP program will give you the opportunity to problem solve for your workplace and community with the guidance of our amazing faculty, who are scholar-practitioners in the nursing world," said Marisa Hastie, MS, EdD, ACSM EP-C, PN-1, FACSM, associate professor and dean of ATSU-CGHS.
The curriculum consists of student-centric teaching-learning methods, in which students learn how to apply tools necessary in the quality improvement and design process, such as using SWOT (strengths, weaknesses, opportunities, and threats) analysis, Gannt and Pareto charts and budget variance tables.
As a doctoral program, students are required to have a master of science in nursing degree from an accredited program before beginning their doctoral coursework, as well as an unencumbered current RN license. ATSU-CGHS' online program provides students with flexibility, allowing them to continue their nursing careers while enrolled in classes.
Although there is no on-site residency, DNP students must complete up to 1,000 clinical practice hours. Students are encouraged to find clinical sites in their communities, which aligns with the University's mission of focusing on community health. Many students choose to conduct their clinical practice hours where they work.
Students must also complete a DNP Project, which is similar to a capstone project. Each project, which a faculty mentor supervises, has a quality improvement, practice innovation, or policy change focus.
"It is an interactive and iterative process, where students identify a particular issue or problem relevant to a healthcare practice site, resulting in a practice-application-oriented product," Dr. Polifko said.
After graduating from the program, students are equipped to enter advanced clinical practice and healthcare leadership roles. Specific career opportunities can include chief nursing officer, leader in a healthcare system, a university administrator or a faculty member.
With a nursing doctorate, graduates can also find opportunities for work as or as health policy advisors or consultants, within not-for-profit healthcare agencies, and in community-based medical practices.
"We are committed to acknowledging the care of the whole person, including those who are underserved, using evidence-based practice as a foundation for change," Dr. Polifko said.