ATSU welcomes new students during white coat ceremonies
Posted: July 29, 2016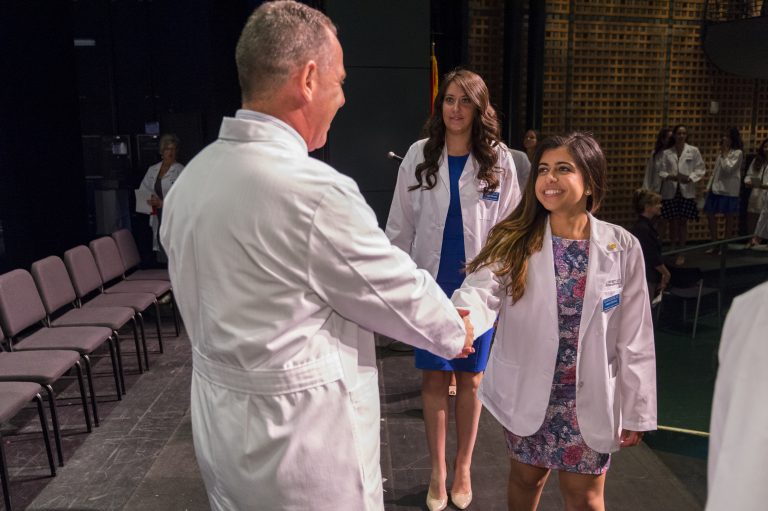 More than 300 A.T. Still University (ATSU) students confirmed their professional commitment during their respective white coat ceremony at the Mesa Arts Center's Piper Theater on July 15, 2016.
ATSU's Arizona School of Dentistry & Oral Health, School of Osteopathic Medicine in Arizona, and Arizona School of Health Sciences physician assistant and physical therapy programs were presented white coats in four separate ceremonies. In addition, the PA class of 2017 participated in a pinning ceremony, representing the completion of a didactic year of study and entry into the clinical phase of the program.
At ATSU, a white coat ceremony is a symbol of a student's dedication to becoming compassionate, competent healthcare professional. Overall, the numbers of students who received their white coats or pinning were: 63 (PT); 108 (SOMA); 76 (ASDOH); 70 (PA white coats); and 70 (PA pinning).