ATSU athletic training associate professor publishes new book, "Bridging the Gap from Rehab to Performance"
Posted: May 8, 2018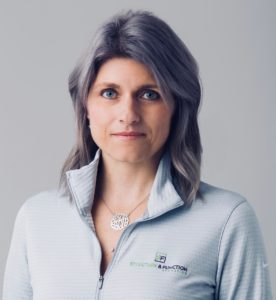 Susan Falsone's, PT, AT, MS, A.T. Still University-Arizona School of Health Sciences (ATSU-ASHS) athletic training associate professor, newly published book "Bridging the Gap from Rehab to Performance," walks the reader through the thought process and physical practice of guiding an injured athlete from injury through rehab and back to the field of play. To both health care professionals and strength and conditioning experts alike, she describes the path as her athletes move through pain and healing toward optimal function and advanced performance.
Falsone's new book explains how there is no single, definite way to accomplish the task of returning to sport following injury.
"It is my intent to provide the fields of sports rehabilitation and sports performance with a comprehensive organizational system where "everything has its place" and every professional is welcome. This book isn't a cookbook of exactly how to return a player to sport. It's an organizational guide that will help you make appropriate decisions based on available evidence, patient values, and personal expertise and experience," said Falsone.
"Bridging the Gap from Rehab to Performance" is now available for digital download on Amazon.