ATSU-ASHS student elected as Academy of Pelvic Health Physical Therapy Student Interest Group director
Posted: October 4, 2022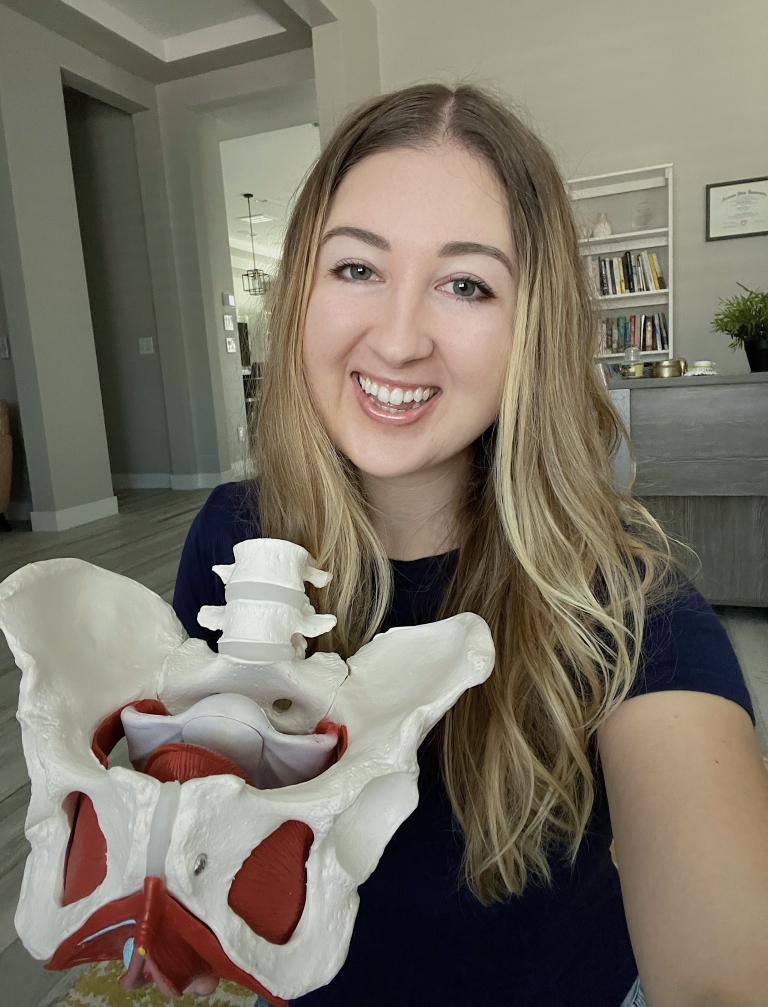 Doctor of Physical Therapy (DPT) program student Kayla Koren, DPT, '23.
A.T. Still University-Arizona School of Health Sciences (ATSU-ASHS) Doctor of Physical Therapy (DPT) program student Kayla Koren, DPT, '23, was recently elected to a national position as an American Physical Therapy Association (APTA) Academy of Pelvic Health Physical Therapy Student Interest Group director.
"I wanted to be a part of something bigger, something where I could actively play a role in advocating for this profession and this specialty specifically," Koren said.
The Academy of Pelvic Health Physical Therapy is a professional association dedicated to the field of pelvic and abdominal health. As a community of physical therapy (PT) professionals committed to changing the conversation and perception about pelvic and abdominal health issues, the group provides tools, courses, research, and other relevant resources for its members.
The Student Special Interest Group (SIG) serves as a way for PT students to connect on issues and topics relevant to them, and also provides helpful resources such as scholarship and residency opportunities.
Koren explained that many students at other universities may not even know about pelvic PT if their schools don't have any pelvic PT faculty.
"They also may just not know anybody else who has a slight interest in it. It can feel really isolating within your class if you don't have anybody else to talk about your passions with, so the Student SIG is a great place," Koren said.
When Koren first entered PT school, she wasn't sure what setting she wanted to work in, but when she discovered the field of pelvic PT, she became immediately interested.
"I knew right away that that's what I wanted to do. I started pursuing more courses and I've been treating in our pro bono clinic…I've been getting my foot in the door and just gaining more experience," she said.
Koren said her experience in different organizations, both at ATSU and outside the University, helped prepare her for her role as a director of the Student SIG. Specifically, Koren previously served on the board of the ATSU Center for Occupational and Physical Therapy, a pro bono clinic that provides student doctors the opportunity to perform occupational and physical therapy treatments under the supervision of department faculty and staff.
For the next year, Koren will serve alongside three other student directors who will organize webinars, hold residency fairs, and help other students find the resources they need. Koren will also be managing social media as part of her role as director and said her main goal is to advocate for the pelvic specialty and increase awareness among other PT students.
Although she is still settling into her role, Koren said she can't wait to see how her year-long term will unfold.
"I'm really looking forward to this next year. By the time I graduate, I will be finishing up in that role. It's perfect timing because I'm a third-year student, and I'm not in classes anymore, I'm just on rotation. I feel like I have more free time to dedicate," she said.