ATSU-ASHS Speech-Language Pathology program reignites student's passion for learning
Posted: March 22, 2023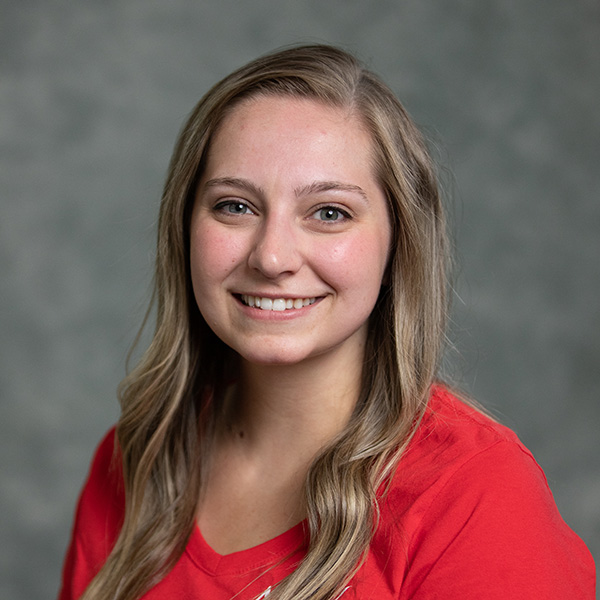 ATSU-ASHS Master of Science in Speech-Language Pathology program student Nicole Babiarz
A.T. Still University-Arizona School of Health Sciences (ATSU-ASHS) Master of Science in Speech-Language Pathology program student Nicole Babiarz says becoming an ATSU student has been an energizing experience.
"ATSU has reignited my passion and love for the field of speech-language pathology and the health sciences," she said. "It is refreshing to be around students and professors who share the same passion and care so much for the people we serve."
Babiarz, a first-year student, is originally from Green Bay, Wisconsin, and has a bachelor of science in communication sciences and disorders, with a minor in psychology, from the University of Wisconsin-Stevens Point.
In looking for a master's degree program, Babiarz chose ATSU-ASHS because of the University's overall mission.
"I chose ATSU because of its mission to prepare students to be highly competent professionals," Babiarz said. "I believe in the whole person healthcare approach ATSU commits to and I want to continue this as a speech-language pathologist."
Babiarz serves as the historian for ATSU's National Student Speech Language Hearing Association chapter, and became a student ambassador.
"I became a student ambassador to encourage potential students to seek an education at ATSU and provide them with information based on my experience in the Speech-Language Pathology program," Babiarz said. "I believe it is important to let others know about the great programs this University has to offer and what it means to be a student at ATSU."
Babiarz has enjoyed her move from Wisconsin to Arizona and is trying to experience as much as she can while in the area, exploring hiking trails, sightseeing, and venturing to new restaurants. She also enjoys watching movies and spending time with her ATSU friends.
Ultimately, Babiarz seeks flexibility and versatility when choosing her career path after ATSU-ASHS.
"I hope to be prepared to experience different professional settings throughout my career. I want to have an open mind when I graduate from ATSU and eventually hope to find which setting in the field I am most passionate about," she said.