ATSU-ASHS OTD student receives AOTA scholarship
Posted: August 16, 2023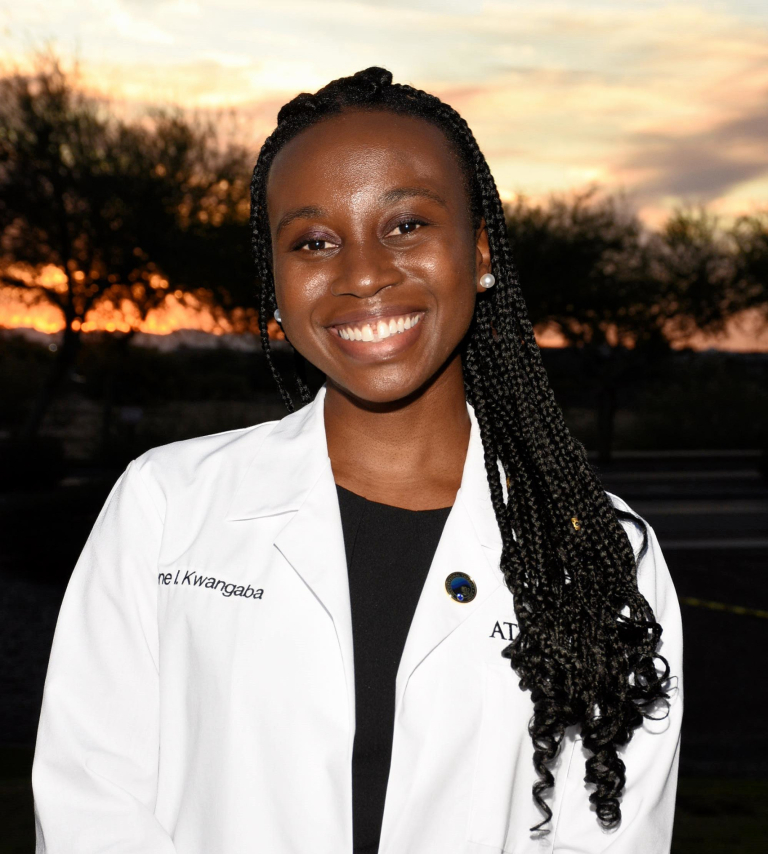 A.T. Still University-Arizona School of Health Sciences (ATSU-ASHS) Doctor of Occupational Therapy (OTD) program student Irene Kwangaba, OT, '24, recently received the E.K. Wise Scholarship from the American Occupational Therapy Association (AOTA).
"Receiving this scholarship is an honor because it highlights that my leadership experience and contribution to the community have not gone unnoticed. This scholarship first helps to relieve a lot of the financial burden of funding my education. More importantly, it illustrates the importance of diversifying occupational therapy and amplifying the voices of students who hope to make a lasting impact in the field," Kwangaba said.
Out of 150 applicants from across the country, Kwangaba was one of three students chosen to receive the $2,500 award. The scholarship supports entry-level OT students from diverse backgrounds, and recipients are selected based on their demonstration of leadership and community service.
Through the funds provided by this scholarship, Kwangaba will be better equipped to achieve her goals as a future OT, which she said include a focus on eradicating the multifaceted health inequities faced by those from marginalized and underserved communities.
Kwangaba explained, "Some of my goals as a future OT include pursuing advanced leadership opportunities serving as a mentor and/or educator in organizations such as the Coalition of Occupational Therapy Advocates for Diversity (COTAD) or academia to help future OT students pave the way for a more diverse and equitable workforce.
"I am also very passionate about working with refugee populations, as my parents' migration stories have inspired my capstone project for my doctoral program analyzing the challenges that refugees face upon matriculating to a new country and OT's role in facilitating their successful integration. Through this capstone experience, I foresee being an advocate for OT in this emerging practice area and providing client-centered, holistic healthcare to this underserved population," she added.