ATSU-ASHS OT alumna advocating for her patients, changing lives
Posted: September 25, 2023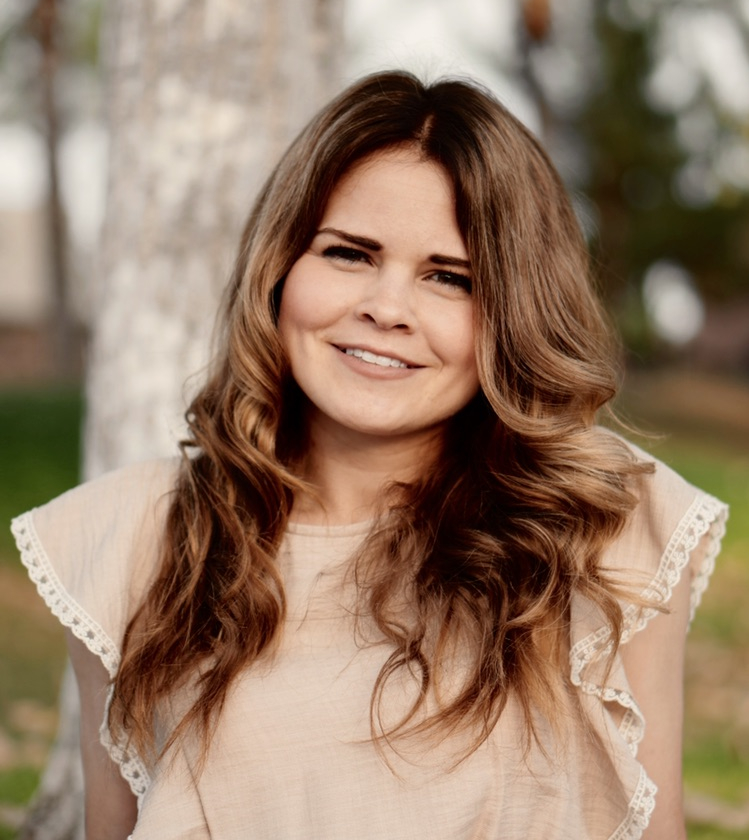 While a student in A.T. Still University-Arizona School of Health Sciences' (ATSU-ASHS) Master of Science in Occupational Therapy (MSOT) program, alumna Ashlyn Nielsen Tobler, OTR/L, MSOT, '21, remembers countless discussions with her peers and professors around advocacy.
After two years of practice in the field, Tobler is seeing the true weight and importance of patient advocacy, and her advocacy work has been changing lives by helping homebound individuals experience the freedom of movement.
Originally from Utah and currently based in Colorado, Tobler works primarily with the geriatric population and in a home health setting, which she said has become one of her favorite specialties.
"It's more intimate," she said. "We can work on things that are more meaningful to them."
However, in the home health setting, Tobler's patients often face unseen challenges that require unique solutions. Recently, Tobler had a patient who had been homebound for roughly nine weeks, which she said is a safety hazard in itself. Not only that, but the patient's mental health was suffering as well.
Affording the necessary medical equipment is often a struggle for patients, and dealing with insurance companies, medical bills, and other challenges, can often become unmanageable, which is where Tobler comes in.
"It's important as therapists to really go in with open eyes and look at the big picture there, and find ways to really have the overall quality of their lives benefited. So if that means advocating, that is our number one priority," she added.
Through extensive research and previous advocacy efforts, Tobler built a relationship with All American Koating, a small, locally-owned business that now works with Tobler to install ramps, grab bars, and other essential home safety equipment.
After her patient's wheelchair ramp was installed, Tobler's next step as an occupational therapist was helping the patient familiarize himself with it, while developing his confidence to use both his four-wheeled walker and wheelchair to safely get out of his home.
"I had him maneuver his wheelchair around his home just to get familiar with propelling it and being able to leave his home when he wanted to. We worked on just overall upper body and lower body exercises to help with the propelling of the walker, also just the overall endurance and strengthening of being able to walk out on the porch," Tobler explained.
She also focused on teaching him energy conservation techniques and the importance of taking appropriate breaks, as he struggles with shortness of breath and pain management.
"It was just really neat to see the after effects on his overall mental health as well, to know that he could go out and enjoy the nice weather and be with his wife outside, and then that led to us being able to work on car transfers, where now he's able to get in a car and go to his doctor's appointments or go out to eat with his wife," Tobler said.
Tobler credits her time in ATSU's MSOT program with preparing her to advocate for her patients so strongly, and said she is thankful for the University's focus on wholeperson healthcare and the incorporation of body, mind, and spirit in all aspects of education.
As a 2021 graduate, Tobler had a more nontraditional experience in the program, with part of her schooling taking place online due to the COVID-19 pandemic. However, even with this challenge, she said she was thankful for her professors' flexibility and creativity in ensuring they received the best OT education possible.
"Advocate. Advocate for your patients," Tobler said, "If that's the biggest takeaway that I could take away from ATSU, is that our number one responsibility is to advocate for patients."
"Listen to the individual, listen to the patient, and be an advocate for greater good, because a lot of times, patients don't know how to advocate for themselves. If we can be that source for greater good, in the long run, they'll be blessed," she added.