ATSU-ASHS Doctor of Occupational Therapy student enjoys versatility of program
Posted: August 18, 2022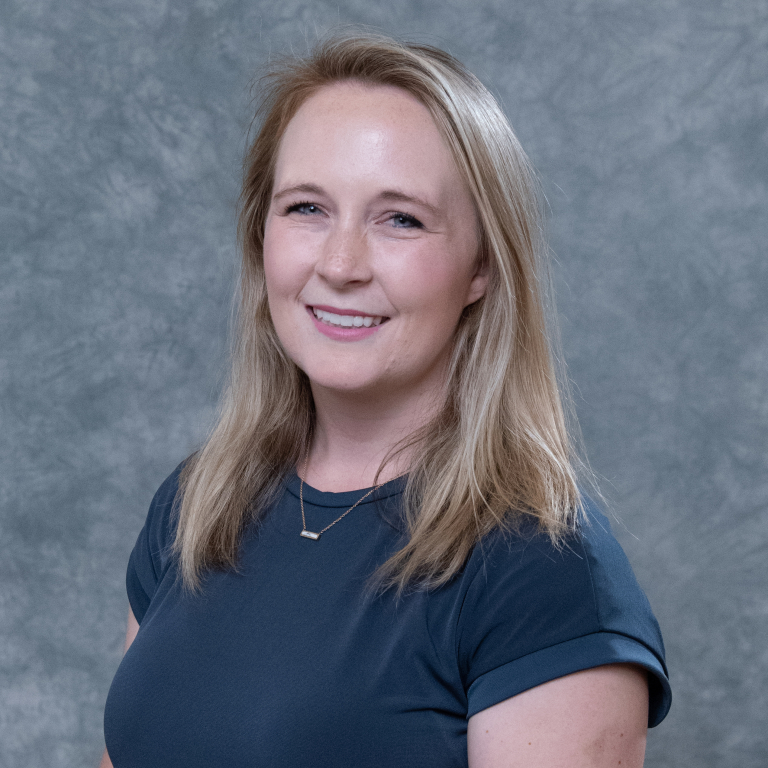 Rebecca Downs, OTD, '24
A.T. Still University-Arizona School of Health Sciences (ATSU-ASHS) Doctor of Occupational Therapy program student Rebecca Downs, OTD, '24, knew her personality matched up with what was necessary to be a strong student ambassador for the University. 
But that wasn't the only reason Downs took on the responsibilities of the student leadership position.
"I became an ambassador because I wanted to help students feel comfortable coming to ATSU, or help them decide to come here," Downs said. "I greatly appreciated having friendly student faces at the interviews and the tour that I came on. Student ambassadors helped me to feel more excited and less nervous about OT school, so I wanted to pay it forward."
Downs is originally from Cleveland, Ohio, and holds a bachelor of science in exercise and sport science with a minor in psychology from BYU-Hawaii. Student ambassadors played a large role in her selecting ATSU-ASHS, as did the impression made by faculty and the campus itself in Mesa, Arizona.
"I love the whole person healthcare emphasis," Downs said. "I liked the background of the professors and the overall feel of campus. Ambassadors also helped me make the decision to join ATSU because they were so friendly, and from what they had said I really liked the sound of this school."
She enjoys what she's found at ATSU-ASHS, notably the ATSU Center for Occupational and Physical Therapy. The pro-bono clinic provides student doctors opportunities to perform occupational and physical therapy treatments under the supervision of department faculty and staff, and extends care to those who cannot otherwise afford such services.
"Some of the professors volunteer their time to work in these clinics for free. Students do the same," Downs said. "I like how, as students, we get to practice our skills while helping the clients."
Downs has also become active with the Student Occupational Therapy Association (SOTA) and as an anatomy teacher's assistant, doing dissections in the cadaver lab.
"I really enjoyed our anatomy course and I found the human body very fascinating," she said. "As for SOTA, I liked the idea of being able to expand my areas of interest by joining the special interest groups, such as pelvic floor therapy. It is also nice knowing there is a SOTA chapter at every OT school, and that helps me feel like all OT students are united."
Outside of the classroom and clinic, Downs spends time with her orange tabby cat, Sunny, and caring for her plants. She enjoys walks with her husband, cooking, baking, running, yoga, watching TV shows, and spending time with family and friends.
Downs will graduate with her doctor of occupational therapy degree in two years, and hopes to work part time as a pelvic floor therapist, and part time in a more traditional OT setting.
"I like how as an OT, if I find I don't like a setting, I can easily switch gears and make myself at home in another," Downs said. "The opportunities are endless."
ATSU's professors have a vast array of experiences, providing students with expert mentors in any area of OT. Downs also described the emphasis on mental health in the program, with a class specifically for learning about mental health conditions, interpersonal relationships, and how to be aware of clients' mental health states.
"I like how the students are all pretty close-knit, as well as the professors," Downs said. "Typically, I feel like our professors treat us as equals and they are really respectful towards us as future colleagues.
"I appreciate how students' mental health is important to the school. Student Life puts on many activities and opportunities for us to de-stress. That is just one small example of everything ATSU does to show the University cares for its students."