ATSU-ASHS alumnus becomes youngest inductee into EATA's '49 Club
Posted: February 3, 2023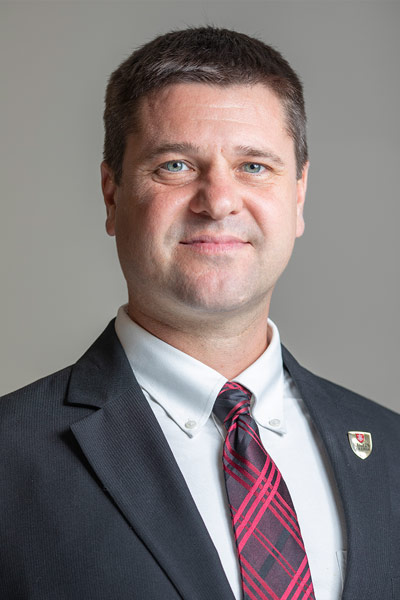 Gregory Janik, DAT, '18, LAT, ATC, '00, A.T. Still University-Arizona School of Health Sciences (ATSU-ASHS) alumnus, was recently inducted as the youngest athletic trainer into the Eastern Athletic Trainers' Association (EATA) '49 Club.
The EATA '49 Club honors athletic trainers whose work has helped to shape and advance the profession, and recognizes their leadership, accomplishments, and dedication to their home district, state, and the EATA.
The EATA is a regional athletic training organization that represents over 8,000 athletic trainers from 10 states in the northeastern United States. Dr. Janik previously served as the president of the EATA from 2017-2018.
He has been honored with numerous awards throughout his professional career, including a 2020 Most Distinguished Athletic Trainer Award and a 2013 Division III Head Athletic Trainer of the Year Award from the National Athletic Trainers' Association (NATA).
Currently, Dr. Janik works as a clinical professor of sports medicine and athletic trainer at King's College in Wilkes-Barre, Pennsylvania.