ATSU-ASDOH's Donated Orthodontic Services partnership featured in AAOF video
Posted: April 27, 2023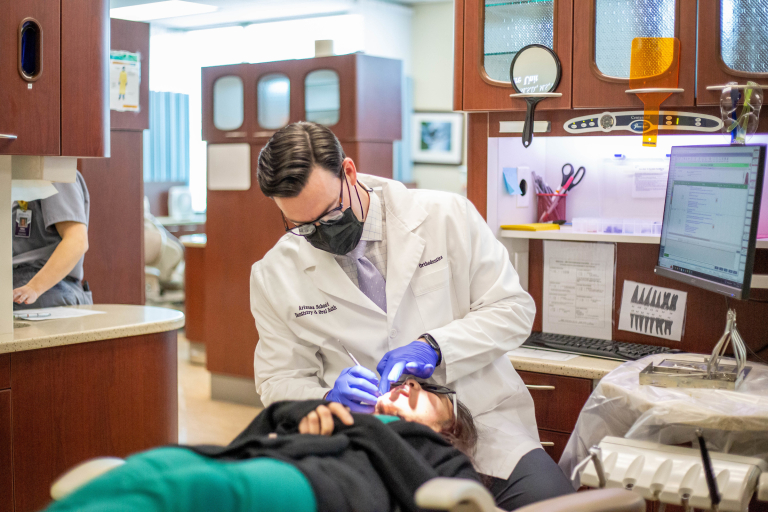 Andrew Larkin, DMD, MPH, '19, a second-year resident in A.T. Still University's Arizona School of Dentistry & Oral Health (ATSU-ASDOH) Postgraduate Orthodontic Program, was recently featured in a video produced by the American Association of Orthodontists Foundation (AAOF) discussing a unique partnership between the foundation and ATSU-ASDOH. 
The foundation's Donated Orthodontic Services (DOS) program is currently partnering with ATSU-ASDOH's Postgraduate Orthodontic residents. This collaboration provides necessary orthodontic treatments to children whose families have a financial need.
Founded to advance the orthodontic specialty through the support of orthodontic education and research, the AAOF provides services nationwide through the DOS program and other treatment programs. Dr. Larkin serves as the resident director of the AAOF board of directors and was involved in the establishment of the DOS partnership.
Not only does the DOS program provide children with necessary oral healthcare services, but it also provides residents with an opportunity to strengthen their skills, further their education, and make a difference in their community.
Through this partnership, ATSU-ASDOH orthodontic residents are able to provide life-changing oral healthcare for underprivileged children in the local community, helping to uphold the University's commitment to underserved populations and community health.

Watch the full video to learn more about this impactful partnership.