ATSU-ASDOH honors graduates at 2023 commencement ceremony
Posted: May 12, 2023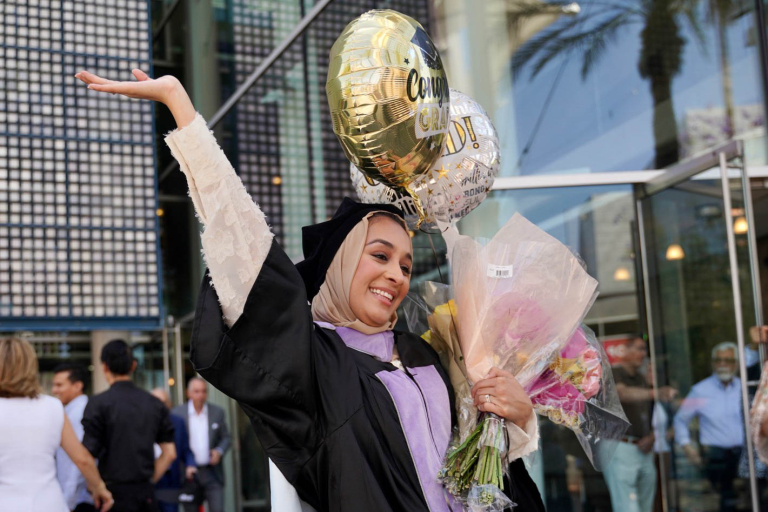 A.T. Still University's Arizona School of Dentistry & Oral Health (ATSU-ASDOH) celebrated the class of 2023 on Friday, May 12, 2023, in Mesa, Arizona, where 76 students became doctors of dental medicine (DMD).
In addition to receiving their DMD degrees, 13 students also received master of public health degrees, and two students were military graduates. This was ATSU-ASDOH's 17th graduating class.
Wayne Cottam, DMD, MS, vice dean, associate professor, ATSU-ASDOH, presented the commencement address. Students were also addressed by ATSU President Craig Phelps, DO, '84, ATSU-ASDOH Dean Robert Trombly, DDS, JD, and Norman Gevitz, PhD, senior vice president, academic affairs, who congratulated students for accomplishing such a life-changing milestone.
George Blue Spruce, DDS, MPH, assistant dean, American Indian affairs, gave the commencement blessing, while Mai-Ly Duong, DMD, MPH, MEd, '12, associate professor, ATSU-ASDOH, performed the national anthem.
Watch the full commencement and check out more photos below!