Asynchronous library training modules
Posted: February 1, 2023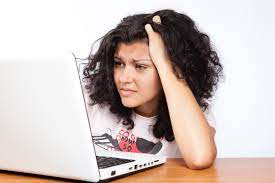 You have been assigned a research project and your first questions are:
How do I develop an answerable research question?
How do I develop an effective search strategy?
Where do I search for this information?
How do I ensure that I do not plagiarize?
How do I format a citation?
What is MeSH in PubMed?
Why do I need to critically appraise peer-reviewed articles?
How do I use a citation manager?
What is a research gap?
What if I can't find anything on my topic?
The A.T. Still Memorial Library has the answers to all of these questions and more! We are developing asynchronous tutorials to provide guidance and instruction to build your skills in evidence-based research. The 7 tutorials are available to all students 24/7 through the library website. Simply go to the Library Training Modules libguide and choose your tutorial! It is recommended that you complete the tutorials in order as they are developed to build upon each other, but this is not required. Of course, the librarians are always available to assist you with additional questions and research needs! You can contact your liaison librarian for an appointment.