Alumni and students gather during 2017 AAA AudiologyNOW!
Posted: May 5, 2017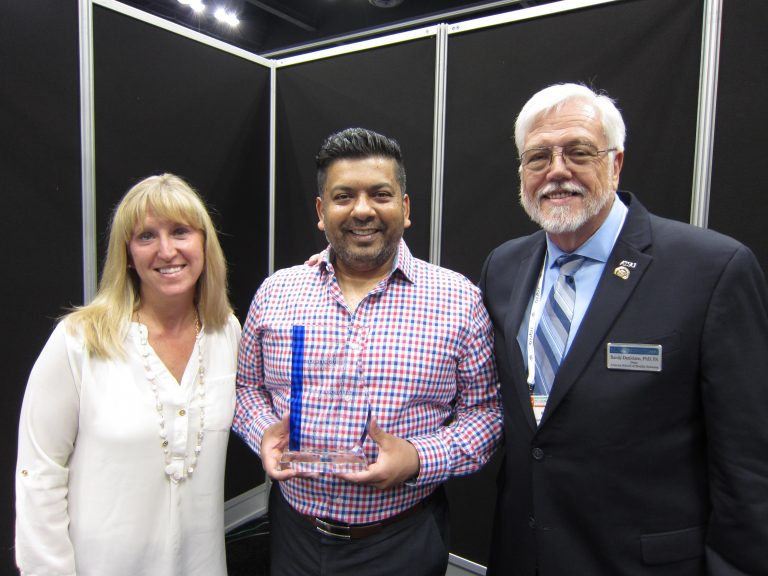 Alumni and students of A.T. Still University's Arizona School of Health Sciences (ATSU-ASHS) audiology programs met in Indianapolis for a reception hosted by ATSU-ASHS dean, Randy Danielsen, PhD, PA-C emeritus, DFAAPA; audiology chair, Tabitha Parent-Buck, AuD; and post-professional audiology program director, Andrea Ruotolo, AuD, '05. The hosts shared the following updates:
ATSU-ASHS continues to be the largest school at the University, with more than 1,000 students, as well as 70 faculty and staff members. The hosts expressed their gratitude to ATSU-ASHS alumni and students, who make the programs stronger, year after year.
Audiology alumni make up the second-largest alumni group at the University, with more than 3,200 graduates. More than 40 percent of the country's audiologists with a post-professional degree in the field are part of ATSU-ASHS alumni family.
Due to the continued success of the post-professional audiology program, ATSU-ASHS is expanding the program internationally. To learn more about these changes, contact Dr. Ruotolo.
The ASHS Alumni Board was excited to present Amit Gosalia, AuD, '06 with the 2017 Distinguished Service Award. Dr. Gosalia was recognized for his service as a preceptor for audiology students in Arizona and Washington, for providing care at numerous community events, and for his various leadership roles in the field of audiology. Congratulations to Dr. Gosalia!
Check out our Facebook page for more photos.