Accessing eBooks and journals
Posted: August 1, 2023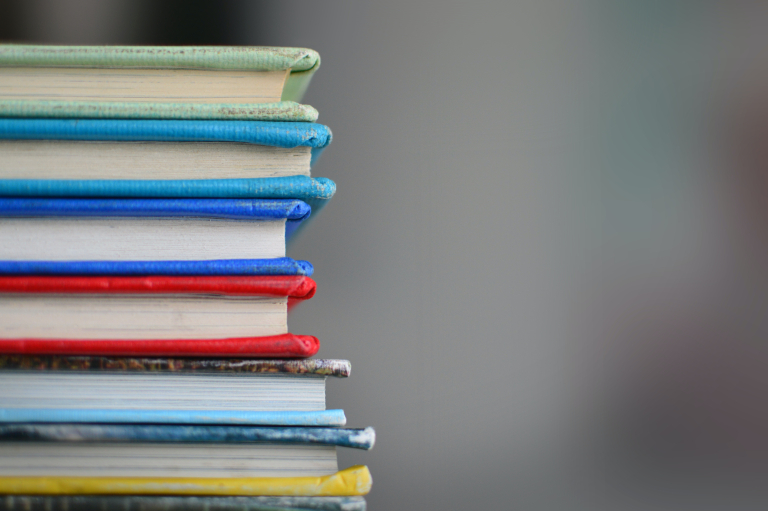 While the library offers a lot more than just books and articles, it is still a very important part of what we do. We know that it isn't always easy to find what you are looking for, so we have put together some instructions to help you find eBooks and journals available through the library's website.
eBooks
There are four main ways of accessing eBooks through the library:
The easiest way to access textbooks for a course is via your program toolkit, accessible from the right-hand side of the library homepage. Just look for the textbooks tab for direct links to textbooks provided by the library.
If you are looking for eBooks related to a specific topic or course, check out our LibGuides and see if we have a guide for the topic in question. We often curate lists of eBooks on these guides to make it easier to find what you need.
To search our large catalog of eBooks, there are two methods, via Still OneSearch or via the book catalog. To search just for books, use the e-books tab on the library homepage to search our catalog directly. This will take you to a page that only lists books in the library collection.
You can also use Still OneSearch to find ebooks. Still OneSearch searches through most library resources at once, giving you a comprehensive view of everything we have to offer on a topic, including books, articles, videos, and more. After searching in Still OneSearch, you can use the search limiters on the left-hand side of the page to limit your results to only books or eBooks. Simply check the appropriate boxes under "Limit by Type of Resource". You may need to click the "Show More" button to see the option for eBooks.
Journals
The easiest way to browse the large collection of journals that the library subscribes to is by using BrowZine, a web and mobile app designed to make it easy to find journals, read through them, and stay up to date on current literature.
You can access BrowZine by clicking on the "Browse e-Journals" link under Research Tools on the library homepage. This takes you to BrowZine, where you can either browse journals by subject, or search for journals using the search bar. Within BrowZine, you can easily scan the titles and abstract of journals and access the full text. If we don't have access to a particular article, BrowZine will also streamline the process of requesting the article via Interlibrary Loan. By making your own account on BrowZine, you can save journals you read frequently, save articles to read later, and get email alerts for new issues of journals.
If you would like to see a hands-on demonstration of how to use BrowZine, check out the Find and Read Journals Using Browzine video on the ATSU Library Youtube channel.
If you run into any issues accessing our resources or would like help finding books or journals on a specific topic, don't hesitate to contact the library.