ATSU-CGHS Doctor of Health Administration alumna: 'The doctorate is the door opener'
Posted: February 2, 2022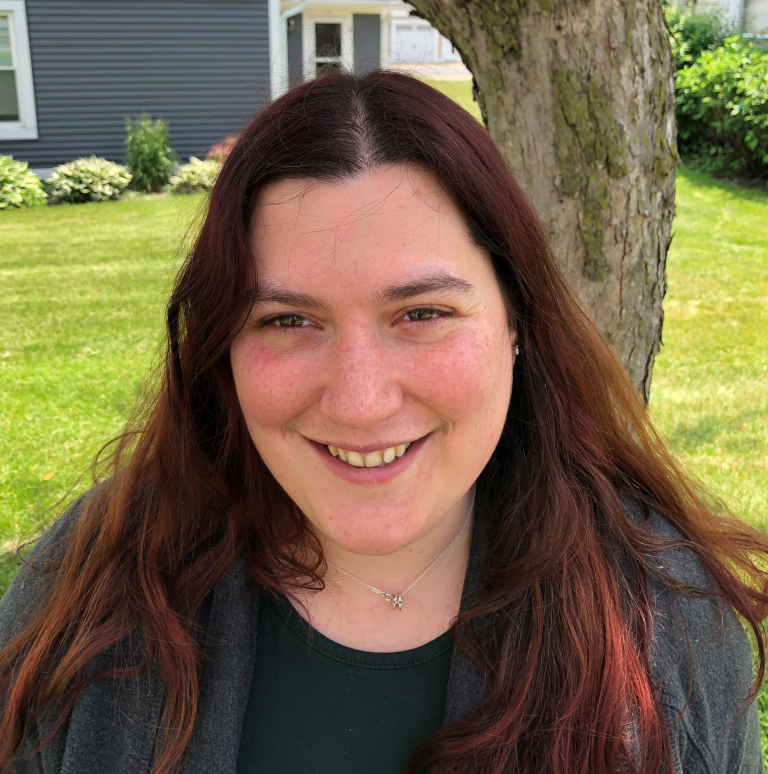 Heather Moore, DHA, MBA, '20
Heather Moore, DHA, MBA, '20, took a break from her career when she had kids. While mulling her return to the workforce after a little more than a decade in medical practice management, she decided to seek educational routes to unlock the next level of her career.
"The doctorate is the door opener," she said.
She examined and interviewed with several programs, including PhD and doctor of health sciences programs, but it was a conversation with an admissions counselor for A.T. Still University-College of Graduate Health Studies' (ATSU-CGHS) Doctor of Health Administration (DHA) program which helped her decide.
Unlike some of the other programs Dr. Moore was considering, ATSU-CGHS' health administration doctorate did not have a residency requirement. The admissions counselor provided some blunt honesty – residency wasn't necessary for this kind of degree, and only served to take more money out of students' pockets.
"Her honesty on that, telling me ATSU could have done that, too, to try to make more money off people, really showed me this was a student-first, practitioner-oriented program. I looked for a program that was going to be career oriented, and not one that was only research oriented. Most of the students in the program are doing the same thing. They're looking to enhance their careers," said Dr. Moore, who is now the health sciences department chair at University of the People.
"ATSU's Doctor of Health Administration program does a really excellent job of focusing on the skills you need outside the classroom. Not just what's going to make you successful on your papers, but what you take away from those papers, the classes, even your dissertation."
Don't mistake the lack of residency requirement for a lack of rigor. Dr. Moore described the health administration doctorate, and particularly the dissertation phase, as the "most intense thing" she'd ever done. This coming from a person who has run marathons.
"Physical endurance is one thing," Dr. Moore said. "This was a mental marathon."
The ATSU-CGHS Doctor of Health Administration degree program prepares health professionals to become innovative leaders and problem solvers within the healthcare industry, providing students with the holistic knowledge needed to transition into careers which improve and influence healthcare administration programs. Academic areas of focus for the health administration degree include healthcare law and economics, organizational theory, health policy, and management science. All of the College's DHA courses are Quality Matters Certified.
Dr. Moore was pregnant during her first year in the program and gave birth during her second year. Balancing life and the program wasn't easy, but was made possible in part by ATSU-CGHS faculty and staff. She floated between full- and part-time status, and during times when family commanded most of her energy, her instructors provided flexibility to help her coursework stay on track.
"The dedication of the faculty is really something that made a huge difference in me being able to prioritize and balance effectively," Dr. Moore said. "Now working in higher education, I know not every faculty member, adjunct or full time, would put students first in that way."
During her dissertation, Dr. Moore was part of groups including students from programs around the country, and recalled many of her peers paying thousands of dollars for dissertation coaches. At ATSU, Dr. Moore had the benefit of ATSU's University Writing Center, a free academic support service for ATSU students providing document review, ESL assistance, and more.
At times when she didn't have the capacity to do more than focus on the content, the University Writing Center helped her fine tune her writing. It became an integral part of balancing school and life.
"The Writing Center helped me maximize the use of my time," Dr. Moore said. "The feedback you get helps you become a better writer, helps you better understand what you're processing when you're reading these academic articles. It is the best tool, hands down, because it touches all of your classes."
Dr. Moore's experience with the health administration doctorate was so meaningful that when offered an opportunity to become an adjunct faculty member, she leapt at the chance to, as she put it, "pay it forward."
With a career entrenched in higher education thanks to ATSU-CGHS' Doctor of Health Administration degree, Dr. Moore believes others will also receive far more than a credential from their experience.
"This is a very rigorous program and it requires a commitment to be successful," Dr. Moore said. "I would not be where I am without this degree. Beyond the paper qualification, the expertise I gained through the program, I learned how to apply it to my work. It has helped me to be a stronger leader."