2022 Gutensohn Golf Classic raises $1,500 for Adair County YMCA
Posted: November 21, 2022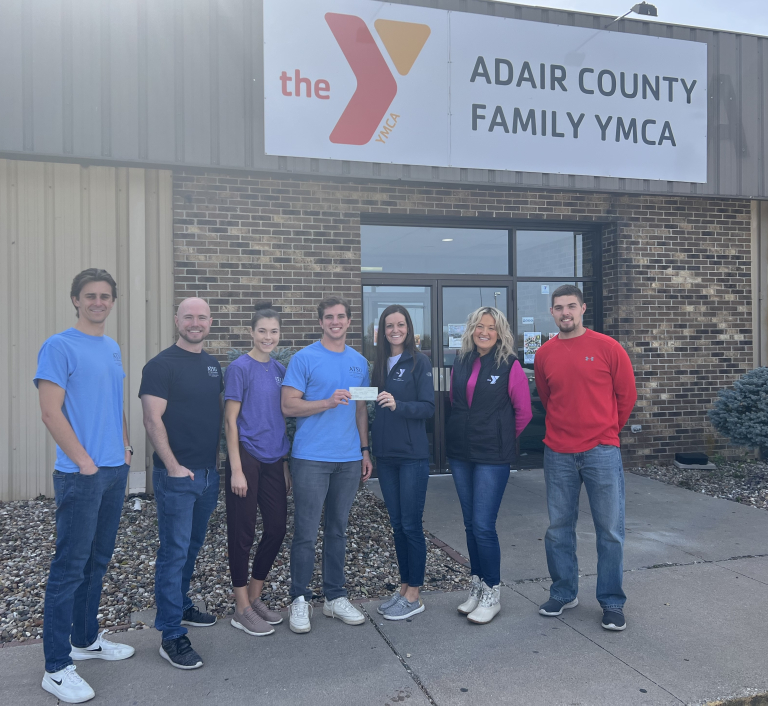 Participants of the 2022 Max Gutensohn Golf Classic with staff from the Adair County YMCA, from left to right: Corey Diemer, OMS II, Travis Rushton, OMS II, Reagan Adair, OMS II, Spencer Newell, OMS II, Kristin Rouner, Misti Hollenbeck-Harris, Isaiah Prebe.
Students and faculty from A.T. Still University-Kirksville College of Osteopathic Medicine (ATSU-KCOM) raised $1,500 for the Adair County YMCA during the 2022 Max Gutensohn Golf Classic on Aug. 29, 2022.
More than 70 students and faculty participated in the annual tournament at the Kirksville Country Club. In addition to 18 holes of golf, a longest drive competition and closest to the pin challenge were held. Numerous faculty members also made donations.
Organized by ATSU-KCOM's Sports Medicine Club, all proceeds earned are donated to the YMCA to help fund after-school programs, sports programs, and more.
"This event would not have had the same impact without receiving the support from the Kirksville community as well as a majority of faculty at ATSU-KCOM," said Spencer Newell, OMS II.
"A huge thank you to all who provided sponsorships and donations. A popular part of the event was the friendly competition between students and faculty that built on relationships outside of the academic setting."