Words of encouragement
Posted: September 23, 2020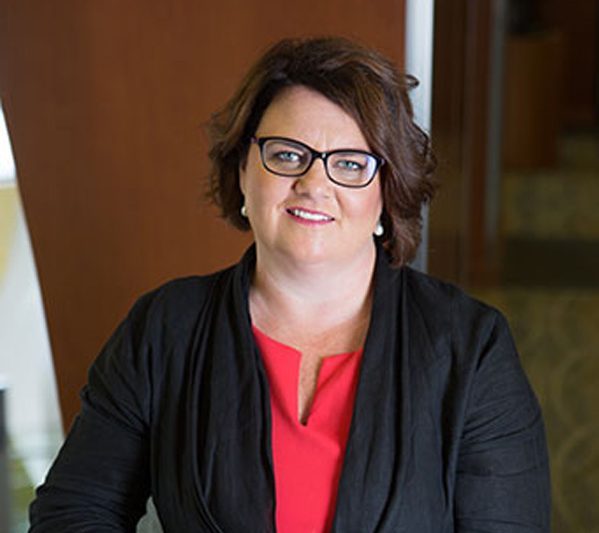 Dr. Kelly Parling-Lynch addresses her community through a newspaper column.
Kelly Parling-Lynch, DO, '99, knew there were more ways than traditional medical treatment to help her west Michigan community during the COVID-19 pandemic. She recalled her time as a University of Chicago undergraduate student, and later at medical school in Kirksville, Missouri. Family, friends, coaches, and teachers would send her notes of encouragement, vital correspondence during tough times.
So, the ATSU-KCOM alumna picked up a pen. Her medical education helped, having studied Dr. Still's approach to treating the mind, body, and spirit.
"I can't just think about taking care of my physical well-being, but also have to address my emotional state and my spiritual state during this stressful time of chaos the pandemic brings, and those are all osteopathic principles," Dr. Parling-Lynch said.
It began as a Facebook post but expanded to become a column in the Holland (Michigan) Sentinel newspaper, which serves readers where Dr. Parling-Lynch works as a medical oncologist with Cancer and Hematology Centers of Western Michigan. She thanked her community for social distancing, adhering to guidelines put forth by the medical community, and doing their part to keep everyone safe. She thanked those who were helping the community in other ways, too, from companies donating PPE, to teachers who were engaging their students online, to those on the front lines in the healthcare field.
She hoped her message would help her community know they'd get through the tough times together. It also helped reassure herself, too.
"I remember when we were training for medicine on campus in Kirksville, we read a lot of the history of A.T. Still and why he did what he did and he thought there was a better approach than allopathic way. It was those pandemics that caused him to bravely step up to try something new," Dr. Parling-Lynch said. "Our profession grew out of what was happening then and has us leading the way in adapting to what is happening now."