What are liaison librarians, and how can they help?
Posted: August 2, 2022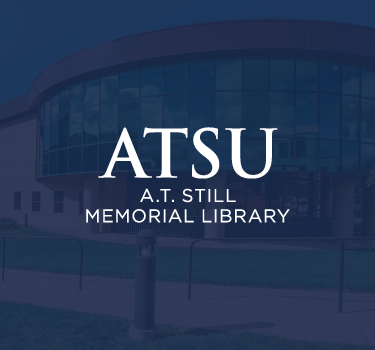 The A.T. Still Memorial Library uses a liaison librarian model of service. What does this mean? In short, each department/school at A.T. Still University (ATSU) has a dedicated librarian who acts as the primary point of contact for library services, especially for our research and instruction services. Liaison librarians can provide everything from assistance using our website or databases, to providing in-depth support for intensive research projects, or anything in-between. Some of our liaison services include:
Developing search strategies
Provide database and resource instructional training
Developing course-integrated EBP instruction
Reviewing journals for signs of predatory publishing
Identifying journals relevant to a research topic
Assisting with various types of literature reviews, including systematic reviews
Assisting with research data management
Designing custom LibGuides
Supporting faculty with curriculum design and instruction
To learn more about what we can offer, check out our liaison services page. Contact info for each liaison librarian is listed below.
Hal Bright, MIRLS
University library director
Liaison to ATSU-ASDOH, ATSU-SOMA, ATSU-CCPA, and ATSU-ASHS (PT, OT, AuD, and SLP students)
hbright@atsu.edu
CJ Garcia, MLIS
Liaison and communications librarian
Liaison to ATSU-ASHS (AT, PA)
cjgarcia@atsu.edu
Schedule a research appointment
Maud Mundava, MLS, MBA
Assistant university library director/MO campus head librarian
Liaison to ATSU-MOSDOH and ATSU-CGHS
maudmundava@atsu.edu
Schedule a research appointment
Laura Lipke, MS, MLIS, AHIP
Liaison librarian
Liaison to ATSU-KCOM and ATSU-CGHS's nursing students
lauralipke@atsu.edu
Schedule a research appointment