Virtual research days
Posted: September 23, 2020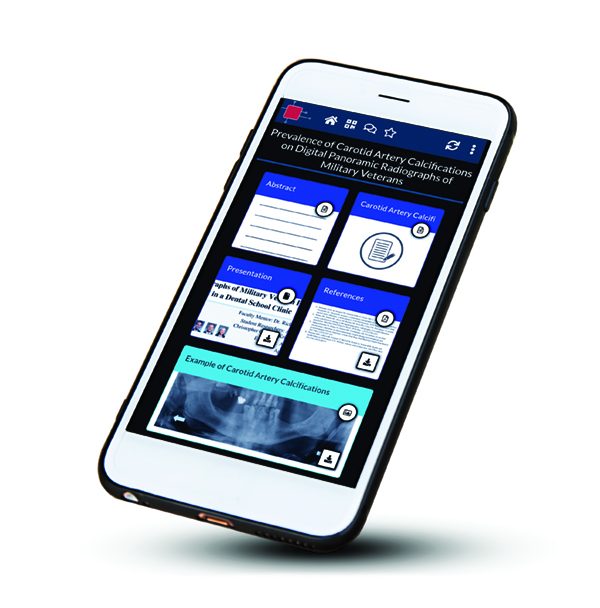 The Learning Toolbox app allows students to create and share their research with anyone, anywhere, anytime.
A pandemic may have brought the world to a screeching halt, but it could not stop ATSU's virtual research days planned for spring 2020. Thanks to Zoom meetings and Kubify's Learning Toolbox technology, student research events continued with poster presentations in a digital format.
As originally scheduled, the University held ATSU-MOSDOH's D3 Research Day on Tuesday, April 7, and ATSU-ASHS' Doctor of Physical Therapy Capstone Research Day on Wednesday, June 3.
"Having the opportunity to showcase virtually the culmination of two years of research meant the pandemic didn't take this important celebration away from students," said Tara McIsaac, PT, PhD, professor, physical therapy, ATSU-ASHS.
Learning Toolbox's e-poster platform allows student researchers to create interactive posters using a large variety of multimedia formats, such as Word documents, PowerPoint presentations, PDFs, videos, and more. Attendees, including project judges, are able to view the research presentations from anywhere on any device with internet access.
These e-posters, which live on a website for viewing during and after the events, may be accessed by a web address or by an individual printed mini-poster with a QR code. Among the many benefits of this technology, e-posters allow for collaboration among attendees and presenters through chat on the poster platform or via email. Presenters are notified of new chat activity on their e-posters, encouraging discussions beyond the event.
"Unlike a traditional paper poster, our e-posters, abstracts, mini-poster, and other resources are nested in an app format accessed via tiles on a phone or tablet," said Joan Davis, PhD, director of research and special projects at ATSU-MOSDOH. "Each poster was assigned a unique QR code and will be able to be accessed for years to come."
For more information, please contact Research Support at researchsupport@atsu.edu or by calling Jack Morris, MS, PMP, director, at 660.988.8597.