Viral photo from ATSU's Museum of Osteopathic Medicine gets on the internet's nerves
Posted: February 6, 2018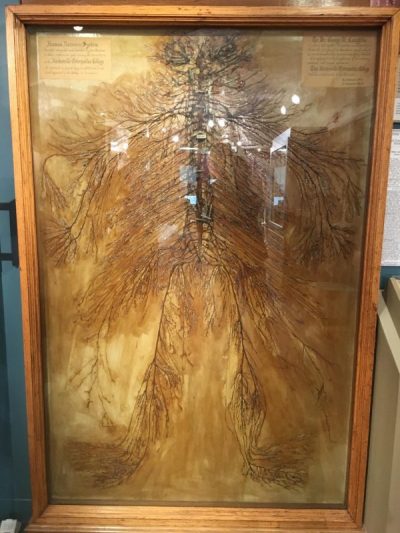 Last week, this photo of a dissected human nervous system at the Museum of Osteopathic Medicine reached the top spot on Reddit, a social news aggregation site that sees about 200 million site visits a month, also known as "the front page of the internet." The photo also popped up on Imgur as one of the most viral images on the internet.
The display is one of only four fully intact, dissected human nervous systems in the world. The dissection was painstakingly completed in 1926 by two students at the Kirksville College of Osteopathic Medicine. Together, they spent more than 1,500 hours on the project.
According to Jason Haxton, MA, director of the Museum of Osteopathic Medicine, "People familiar with the dissection say this is truly a miracle piece."
Check out this article on Live Science to learn more.