Eli McKnight: To be the best coach
Posted: April 20, 2022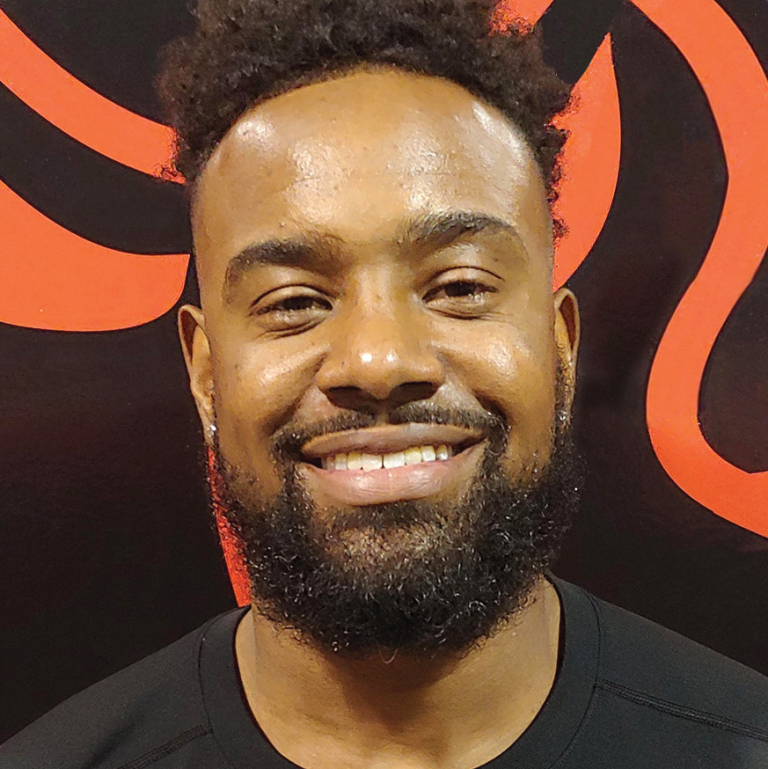 Eli McKnight, MS, '21
ATSU-CGHS Master of Science in Kinesiology alumnus Eli McKnight, MS, '21, is putting his degree to work to help the next generation of athletes fall in love with fitness.
McKnight is an owner of Powerhouse Athletic Training in Kennesaw, Georgia, and a volunteer basketball coach for several different youth teams in Cobb County.
"The idea is for them to fall in love with exercise and physical fitness, doing it through basketball," he says.
McKnight's path in the exercise science field began after his mother died from a heart issue while he was an undergraduate student at the University of Louisville. He decided to dedicate himself to personal training, helping people to get in shape and live healthy lifestyles. He obtained his personal training certification and started volunteering in his community.
Wanting to take his knowledge and abilities to the next level, McKnight sought out master's level programs. He initially looked into residential programs, but through his research discovered ATSU-CGHS. The quality of credentials amongst faculty and the program's National Strength and Conditioning Association accreditation helped him choose the College.
McKnight was immediately able to put what he learned into practice. He credits the program with helping him as he sets new goals.
"Going to ATSU was critical to me being successful now," he says.
Through Powerhouse, McKnight works with people 50 and older in a Silver Sneakers program, as well as young athletes through basketball. Additionally, McKnight designed a strength and conditioning program for the Australian Basketball Federation's youth program.
To help young athletes find their way in fitness, McKnight said it's key to present fundamental tasks in
entertaining ways through various games and activities.
"You turn it into a game situation so their skills can develop," he says.
McKnight, a married father of six, hopes to continue expanding Powerhouse's services for kids. He wants to create something of an activity center, where young athletes may go to train and gather in a positive environment.
"It's an opportunity to give back and help a lot of kids who otherwise wouldn't have professional-level training and coaching," McKnight says. "You look at kids and you see a lot of possibilities for their future.
"I'm trying to be the best coach and trainer for these kids I can be right now."