The long road
Posted: December 19, 2016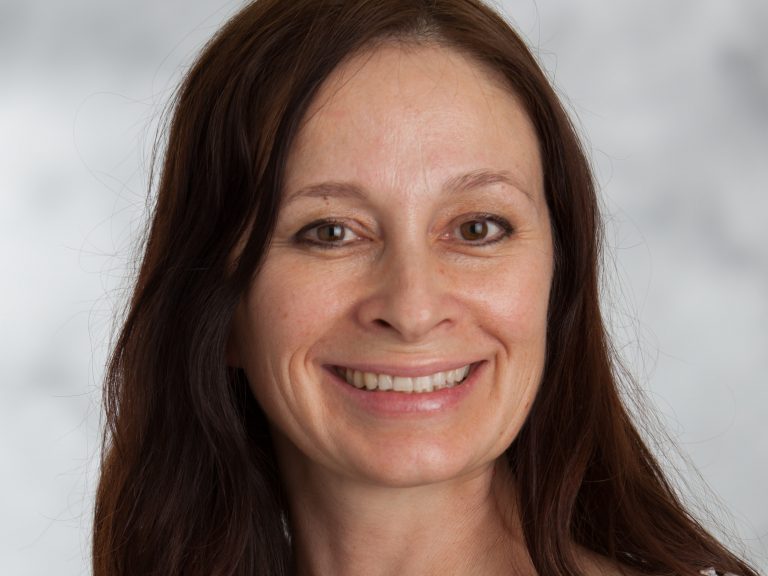 It was a long but inspired road that led Cassandra Villatoro-Bank, DO, '11, to the field of osteopathic medicine. She grew up in Guatemala in a bilingual home with an American mother and Guatemalan father. Born and raised in a poverty-stricken community, her father pursued his undergraduate degree and encouraged her to do the same.
"He always encouraged me to earn my college degree," she says. "He was an economist and advised me to study business."
She moved to Colorado Springs, Colorado, as a high school sophomore, then followed her father's advice and earned her bachelor's in business administration from the University of Colorado, Boulder. After partnering with her brother in a textile business, she felt drawn to study fine arts. She put together a portfolio and was accepted to the Kansas City Art Institute in Kansas City, Missouri, where she earned another bachelor's degree in industrial design.
Dr. Villatoro-Bank's career eventually turned toward Tempe, Arizona. As the Latin American manager for sales and marketing at America West Airlines/US Airways, she helped build relationships within the Latino community in the United States, Mexico, and Central America.
"I was impassioned by my relationships with new Latino immigrants and U.S.-born Latinos who were leaders in their respective fields," she says. "I found varied disparities within the community of educated Latina leaders in business, science, and government."
Her career path soon crossed with Armaity Austin, MD, an attending physician at a medical center in Phoenix. Dr. Austin became her mentor by fostering her interest in medicine and encouraging her to learn more about the shortage of Latinas in the medical field.
This relationship led to pre-med courses at Arizona State University, followed by an internship as a Spanish medical interpreter at Wesley Health Center in south central Phoenix. There, Dr. Villatoro-Bank worked alongside Medical Director Mark Stephan, MD, MBA, another mentor who encouraged and guided her through medical school applications.
Dr. Villatoro-Bank was accepted as part of ATSU-SOMA's inaugural class. During her third year, she completed a clinical rotation at Banner Thunderbird Medical Center in Glendale, Arizona. In the center's inpatient psychiatry department, she finally zeroed in on her calling.
"I felt drawn to the field of psychiatry," she says. "It was such a privilege to learn about the patients' upbringing and trials and tribulations in life."
After graduation from ATSU-SOMA, she matched at Banner Good Samaritan for a residency in adult psychiatry, followed by a child and adolescent psychiatry residency fellowship at Maricopa Integrated Health Systems in Phoenix.
Today, Dr. Villatoro-Bank offers child, adolescent, and adult psychiatric services. She helps the Native American community, children with congenital conditions, traumatized foster and Child Protective Services children, and Latino families and their children. Although the road was long, she feels she finally fulfilled her life's mission by providing medical care and hope to her community.