Teaching & Learning Center hosts April workshop with Dr. Welch Bacon
Posted: May 10, 2017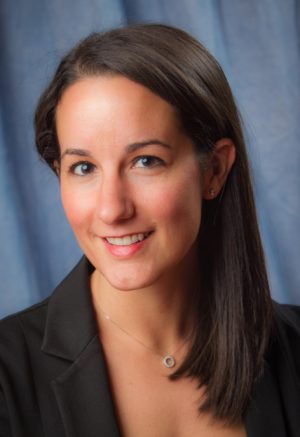 Dr. Welch Bacon
A.T. Still University (ATSU) faculty members recently attended a workshop hosted by the Teaching & Learning Center, featuring a presentation by Cailee Welch Bacon, PhD, ATC. Dr. Welch Bacon is an assistant professor of athletic training for ATSU's Arizona School of Health Sciences (ATSU-ASHS), as well as a research assistant professor for ATSU's School of Osteopathic Medicine in Arizona (ATSU-SOMA).
The presentation, entitled "Engaging Students in Scholarly Activities at the Point-of-Care," highlighted strategies for embedding scholarly activities throughout the curricula and clinical education. Dr. Welch Bacon stressed the value of incorporating research during student clinical practice.
"The focus should be on helping students make the connection between research and clinical practice. The two should not be separate. Students should consider that they will collect data or patient information on a daily basis," says Dr. Welch Bacon.
Participants were encouraged to brainstorm with their colleagues from various disciplines, creating opportunities for interprofessional collaboration.
Participants attending in person and via Zoom were entered into a drawing to win a copy of Terry Doyle's book, "Learner-Centered Teaching: Putting the Research on Learning Into Practice." Congratulations to the following winners:
Vineet Singh, PhD, from ATSU's Kirksville College of Osteopathic Medicine
Donna Allen, PhD, from ATSU's College of Graduate Health Studies
Thomas Bennett, DO, from ATSU-SOMA
Tara McIsaac, PhD, PT, from ATSU-ASHS