Students volunteer for MLK Challenge
Posted: January 20, 2015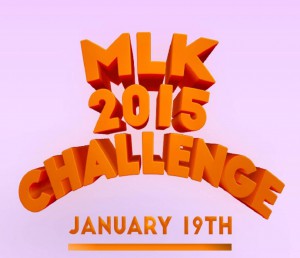 A.T. Still University's (ATSU) Student National Medical Association (SNMA) partnered with Truman State University's Multicultural Affairs in commemorating Martin Luther King Jr. with the MLK Collegiate Challenge. The MLK Collegiate Challenge was introduced to Truman State University seven years ago and was designed to be a coordinated day of volunteer service for a plethora of organizations and community partners throughout Kirksville, Mo.
Students met early on Monday, Jan. 19 and were given the name of the organization they would be volunteering for throughout the day. Some organizations include the Adair County Health Department, The Food Bank for Central and Northeast Missouri, and the Hospice of Northeast Missouri.
ATSU students volunteered at the Humane Society in Kirksville. The students cleaned the facility and played with the animals among other activities assigned to them. This was the first time ATSU was involved in this challenge. SNMA president, Babajide Adio, OMS II, is a Truman State University graduate, and he wanted ATSU to be involved this year. He coordinated with ATSU director of diversity, Clinton Normore, MBA; Truman State University assistant dean of multicultural affairs, Carol L. Bennett, MA; and Truman State University programming coordinator for multicultural affairs, Emmanuel Camarillo, MEd, to make sure ATSU was involved in the MLK Challenge this year.
"Part of our mission at SNMA is to encourage diversity and address the needs of undeserved communities," said Adio. "I thought the MLK Challenge would be a great opportunity to provide a service to the Kirksville area."
Despite having the day off, students from both Universities felt it was important to provide a service to a community truly in need.
The challenge ended with a banquet at Truman State University. It provided a time for the students to gather and reflect on their experience throughout the day.
In total, ATSU and Truman State University students provided over 900 hours of community service to the Kirksville area.