Student life opportunities add to ATSU-ASHS Doctor of Physical Therapy program experience
Posted: November 7, 2023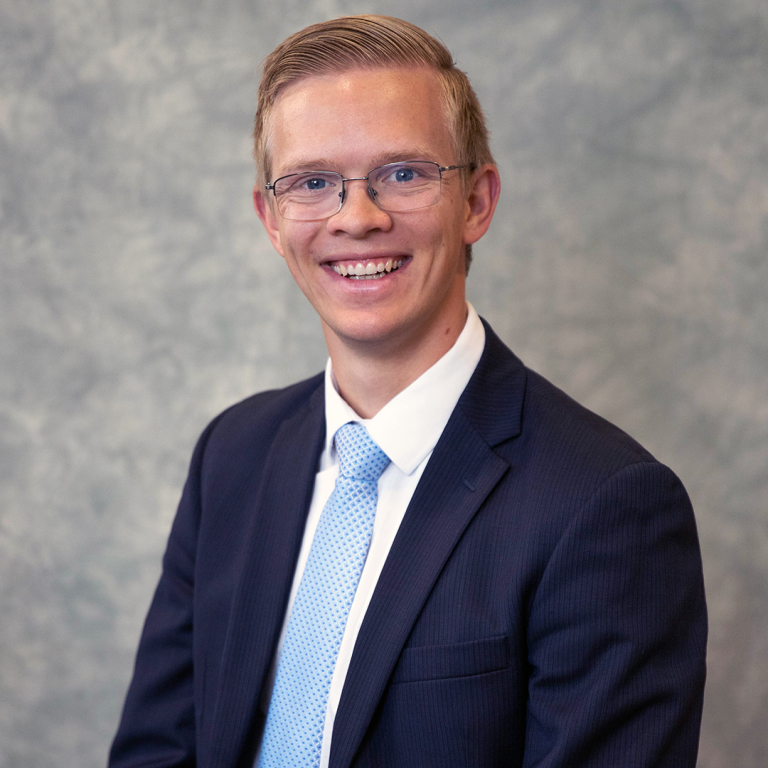 A.T. Still University-Arizona School of Health Sciences' (ATSU-ASHS) Doctor of Physical Therapy program student Nolan Parkllan, DPT, '26, is fully enjoying his time on the University's Mesa, Arizona, campus, as he works toward a career as a physical therapist.
"Being an ATSU student is incredibly busy, but it is also very rewarding and fun," Parkllan said. "You aren't just studying all day. There is a gym next to campus that we get free access to, so that is always fun working out with classmates. There is a turf field that we play soccer at every Sunday connected to campus.
"Student life isn't just about being a student, it's about taking care of your whole person health, and that's what ATSU is all about."
Parkllan is originally from Mesa and earned a degree in exercise science from Brigham Young University. In seeking his next level of education, Parkllan was led to ATSU because of the University's mission.
"I chose ATSU because of its emphasis on whole person healthcare and serving underserved populations," he said. "I also loved how the faculty and students treated me when I was on campus for my interview. They truly care about who you are as a person and want you to succeed and flourish in the field of physical therapy."
Parkllan is a member of the Manual Therapy Club and a student ambassador.
"I joined the Manual Therapy Club to become more comfortable with manual techniques on patients. It is a great opportunity to learn from the second-year students, and next year it will be rewarding to help the next class with their techniques," he said. "It was a goal of mine to be a student ambassador so that I can help prospective students feel at home and comfortable while they are visiting ATSU. I also want to be a familiar face to new students during their first few weeks at school."
Outside of ATSU, Parkllan loves spending time with my family.
"I am married with two children, so doing just about anything with them brightens my day," he said. "We love going hiking, playing basketball or soccer, and feeding ducks!"
He isn't sure what specific practice setting is in his future, but ATSU's pro bono clinic helps provide exposure to a wide range of possibilities. 
"This is a great resource for someone like me who wants to see a variety of patients. It also helps me take what I am learning in class and apply it to the real world, which is incredibly valuable for my professional career," he said.