Still Together: Amy Wen and Ben Jiao
Posted: October 4, 2017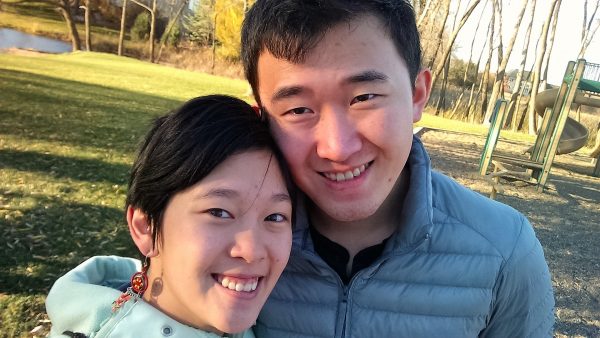 Amy Wen and Ben Jiao, OMS I, met in college, and have been dating for the past five and a half years. They are both set to become healthcare professionals, and are lucky to be on similar journeys together.
For the past two years, however, they have been several hundred miles apart. Wen is in California attending optometry school, while Jiao is a first-year medical student at A.T. Still University's School of Osteopathic Medicine in Arizona.
When applying to graduate schools, the couple initially wanted to be close to each other, but they ended up taking a different approach. "Although we were accepted into nearby schools, we decided to attend schools that we thought were better fits for ourselves as individuals," Wen says.
Even though they don't live in the same state, the couple still makes time to talk and support one another. "We can't talk for as much or as long as we'd like to," Wen says. "We message each other every day to talk about our day, and we Skype once a week for some face-to-face time. We also try to be good influences on each other by encouraging healthy living and good study habits."
Wen stresses that communication and support are important in making a relationship with a medical student work, long-distance or not. "Have reasonable expectations about the amount of interactions you'll have," she says. "If reality isn't matching your expectations, talk about it."
Still Together is a spotlight series about couples that are navigating the challenges of balancing school and relationships.